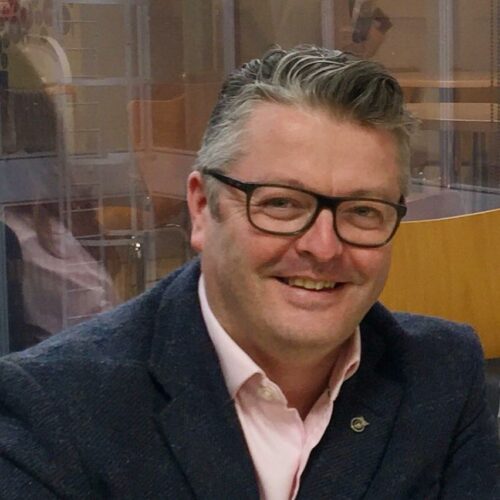 Barry O'Sullivan
Chair of Constraint Programming, School of Computer Science & IT
-

University College Cork
Working group
Expert Group on AI risk and accountability
Professor Barry O'Sullivan, FEurAI, FIAE, FICS, MRIA, is an award-winning academic working in the fields of artificial intelligence, constraint programming, operations research, ethics, and public policy. He is interested in a variety of applications such as security, health system design and delivery, risk mitigation, and supply chain management. He also contributes to various Track II diplomacy efforts related to AI and applications of consequence at geopolitical and economic levels. Since 2010 Professor O'Sullivan has been a full professor (Chair of Constraint Programming) at the School of Computer Science & IT at University College Cork. He is the founding Director of the Insight Centre for Data Analytics at UCC, Principal Investigator at the Confirm Centre for Smart Manufacturing, and Director of the SFI Centre for Research Training in AI. He is an Adjunct Professor at Monash University, Australia.
In July 2018 Professor O'Sullivan was appointed vice chair of the European Commission High-Level Expert Group on AI. In 2019 the HLEG-AI published: Ethics Guidelines for Trustworthy AI (April) and Policy & Investment Recommendations for Trustworthy AI (June). In 2019 he joined the Scientific Board of AI Watch, an initiative of the European Commission's Joint Research Centre tasked with monitoring the uptake of AI in Europe.
Disclaimer: The opinions expressed and arguments employed herein are solely those of the authors and do not necessarily reflect the official views of the OECD or its member countries. The Organisation cannot be held responsible for possible violations of copyright resulting from the posting of any written material on this website/blog.