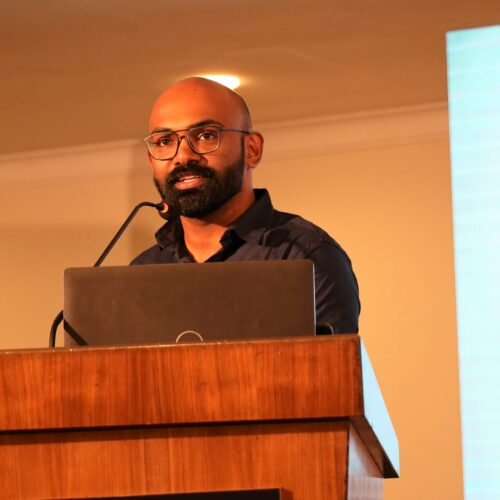 Jibu Elias
Research & Content Head
-

INDIAai
Working group
Expert Group on AI risk and accountability
Jibu Elias is an AI Ethicist and the leading expert on India's AI ecosystem. Jibu is the Chief Architect and Research & Content Head of INDIAai -The National AI Portal of Govt of India. He also serves as a Senior AI Researcher with NASSCOM, the premier trade body and chamber of commerce of the Tech industry in India. Coming from years of experience in covering emerging technologies with PC Mag and Times of India Group, Jibu's work focuses on building an unified AI ecosystem in India. He is one of the founding Editorial Board Members of Springer's AI and Ethics Journal, the first multidisciplinary academic journal of its kind, and an alumnus of The London School of Economics, where he studied International Relations specializing in Sino-India relations.
Jibu Elias's publications

AI for All: How India is carving its own path in the global AI race
From identification to language technologies, India has a lot going on.
January 30, 2023 —
8 min read
Disclaimer: The opinions expressed and arguments employed herein are solely those of the authors and do not necessarily reflect the official views of the OECD or its member countries. The Organisation cannot be held responsible for possible violations of copyright resulting from the posting of any written material on this website/blog.