Intergovernmental
Regulatory sandboxes can facilitate experimentation in artificial intelligence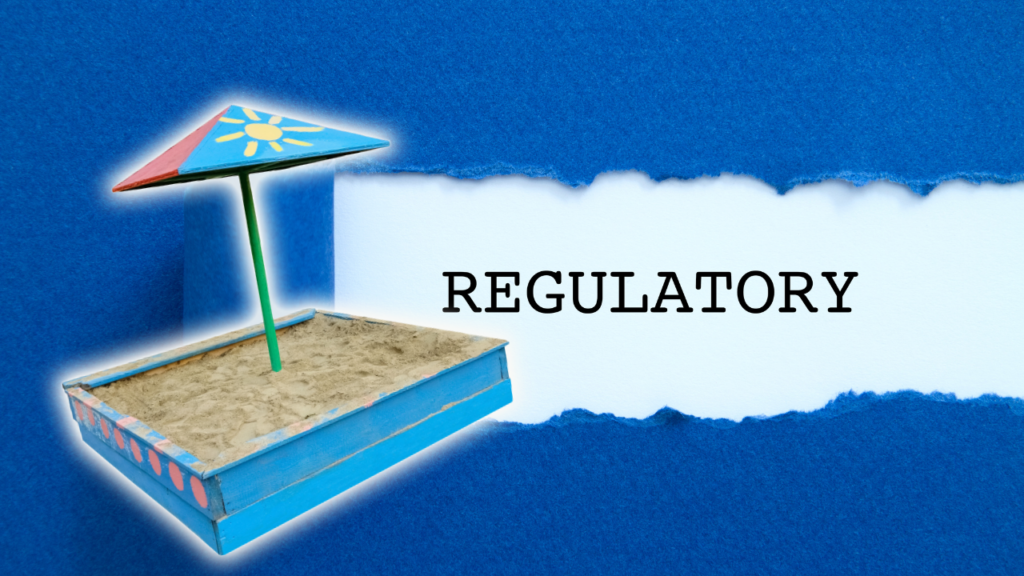 Considering the fast pace of AI developments, it is a challenge to set up a policy environment with enough flexibility to keep up with and promote innovation yet remain safe and provide legal certainty.  To surmount this challenge, the OECD AI Principles recommend that governments "consider using experimentation to provide a controlled environment in which AI systems can be tested and scaled up". Principle 2.3 highlights the role of experimentation in providing controlled, transparent environments for testing AI and in which AI-based business models that could promote solutions to global challenges can flourish and accelerate the transition from development to deployment and commercialisation.
DOWNLOAD THE REPORT ON REGULATORY SANDBOXES
Here, we want to give a preview of an OECD report on regulatory sandboxes that will be released in the next few weeks.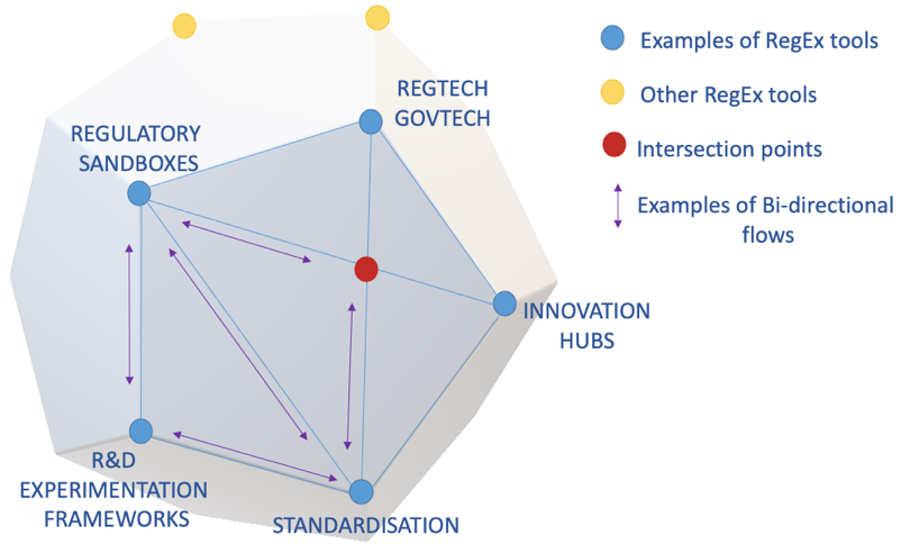 How regulatory sandboxes work
Regulatory sandboxes are a form of regulatory waiver or flexibility, enabling firms to test new business models with reduced requirements. Each sandbox hosts stakeholders selected based on specific criteria who benefit from customised collaboration with relevant regulatory institutions.
Regulatory sandboxes' main characteristics are that they are: (1) temporary; (2) use a trial-and-error approach; and (3) involve collaboration and iteration between stakeholders. Using an evidence-based approach, regulatory sandboxes adapt existing rules to specific innovative challenges by allowing temporary derogations, additional guidance, or regulatory comfort for firms developing products whose impacts might not be covered by existing legal and/or regulatory frameworks.
Common eligibility criteria for EU fintech regulatory sandboxes
| | |
| --- | --- |
| Criteria | Description |
| Genuine innovation   | The financial technology, FinTech product or service is truly innovative and/or significantly different from those currently available. |
| Benefits to consumers and the financial system | The fintech product or service has the potential to provide a better outcome for investors and consumers, for financial stability, or for market integrity. |
| Background research  | The provider has sought to understand the regulatory framework before approaching the innovation facilitator (sandbox). |
| Project maturity/test readiness | The project has reached a sufficiently mature stage considering the resources invested and the development stage of the product or service. |
| Need for support/testing   | The fintech product or service has a genuine need for support, i.e., the innovation doesn't easily fit the existing regulatory framework and cannot be handled through the usual supervisory channels. |
| Risk mitigation   | The provider has ensured that potential risks arising from the proposed product or service are assessed and mitigated, including to consumers and the market. |
| Commitment to investor protection and compliance | A commitment by the applicant entity to investor protection and a culture of compliance |
| Serves domestic market | The provider intends to offer the proposed product or service to the domestic market. |
Source: "Regulatory Sandboxes and Innovation Hubs for FinTech", Study for the Committee on Economic and Monetary Affairs,  (Parenti, 2020)
Regulatory sandboxes are particularly relevant to highly regulated industries such as financial services, transport, energy, and health. They often include mechanisms to ensure overarching objectives such as consumer protection. Compared to top-down experimental set-ups and regulations, sandboxes take a further step by fostering collaboration and time-restricted iteration between regulators and the market.
However, regulatory sandboxes require thorough design and testing with robust methodological and assessment frameworks, evaluating feasibility, demand, potential outcomes, and collateral effects. Inadequate specifications can be harmful to competition, consumers, data protection, and regulation.
An innovation facilitator for FinTech
The case of financial-industry technology, or FinTech, shows how disruptive technologies and accelerating innovation have challenged traditional markets, institutions, and incumbents. Regulators must strike a balance between protecting consumers and leveraging the opportunities this innovation creates for financial inclusion and economic growth. Governments around the world take different regulatory approaches to fintech, ranging from "wait and see", to laws and reforms and innovation facilitators — with sandboxes included in the latter.
The benefits of regulatory sandboxes
To regulators
To firms
To consumers
Inform long-term policy making through learning and experimentation

Signal commitment to innovation and learning

Promote communication and engagement with market participantsUpdate regulations that might prohibit beneficial innovation
Reduce time to market by streamlining the authorisation process

Reduce regulatory uncertainty, such as that new technologies and business models will be prohibited
Gather feedback on regulatory requirements and risksImprove access to capital

Remove market-entry barriers for companies (especially SMEs and start-ups) by democratising the knowledge about legal frameworks around certain innovative products

Promote introduction of new and potentially safer productsIncrease access to financial products and services
Source: Adapted from "Regulatory Sandboxes and Innovation Hubs for FinTech", Study for the Committee on Economic and Monetary Affairs" (Parenti, 2020)
A tool for institutions to test legal frameworks
Sandboxes can help public institutions with regulatory discovery to do things like evaluate the suitability of a legal framework or inform a decision on whether or how much to amend existing provisions. Regulatory, economic, and technical assessments from the experiment can inform decisions about whether to adapt legal frameworks or revisit their interpretation and can save agencies considerable time, especially if they find that the existing legal structure can handle new technologies with relative ease.
A stepping stone to entering markets
Meanwhile, companies entering a sandbox benefit from a license exemption or other waiver, or from specific regulatory provisions, reducing the time and capital required to enter the market. In addition, regulatory sandboxes can foster investment in companies participating in testbeds.    
What policy makers can do to prepare for and explore the use of sandboxes
Regulatory sandboxes provide a dynamic, evidence-based approach to regulation and regulatory interpretation. But there are challenges, including a lack of harmonised and standardised eligibility criteria and testing processes. Here are some considerations for policy makers looking to implement regulatory sandboxes.
Foster multi-disciplinary and multi-stakeholder cooperation: AI products and services are complex and often affect several areas, so several regulatory authorities must be involved in their testing. There must be cooperation between firms, competition authorities, intellectual-property offices, national standardisation bodies, and data protection authorities, among others.
Cultivate AI expertise within regulatory bodies: Regulatory authorities need AI technical expertise to make decisions about access to sandboxes and to develop testing frameworks. Regulatory authorities can develop new or adapt and strengthen existing capacity-building programmes to enhance competencies related to AI and digital transformation in public bodies.
Explore international regulatory interoperability and a possible role for trade policy: Stronger international cooperation and coordination are needed for regulatory experimentation mechanisms, including regulatory sandboxes. AI sandboxes and other regulatory experimentation approaches in emerging technologies could be likened to "technical regulations" in the future via "equivalence agreements" within technical barriers to trade (TBT) trade agreements.
Develop comprehensive sandbox eligibility and testing criteria: International cooperation on interoperable experimentation frameworks, including testing parameters for AI, could benefit innovation and decrease regulatory fragmentation.
Consider the impact on innovation and competition: Considering the impacts on innovation and competition is key. Regulatory sandboxes could affect consumers, fundamental rights, innovation, and competition, which should be assessed as early as possible.
Understand interactions with other pro-innovation mechanisms: Sandboxes as regulatory-experimentation tools should be assessed in combination with other regulatory and institutional mechanisms rather than in isolation. There are strong links between AI regulation and AI standards, especially for risk-based AI regulation that relies on standards. AI sandboxes test the fitness of AI regulations or services against existing AI standards. However, AI standards and AI regulatory sandboxes are at an early stage of development and need to inform each other.
---
Sign up for OECD artificial intelligence newsletter
---
International co-operation for trustworthy AI
Shaping an enabling policy environment for AI
Innovation
WIPS
---