Intergovernmental
The twin transitions: are digital technologies the key to a clean energy future?
Smart energy systems and networks can help to manage the world's energy more sustainably, but there will be trade-offs along the way.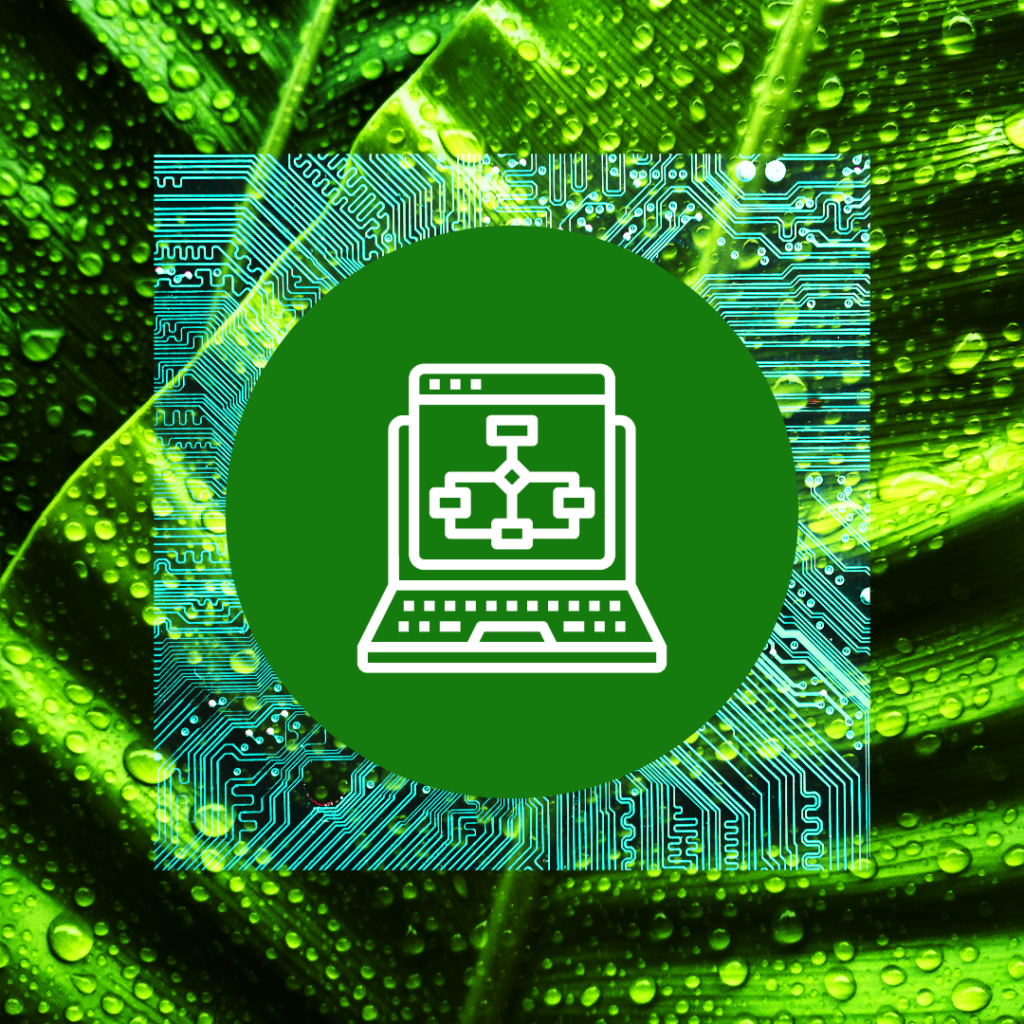 Mitigating the catastrophic impacts of climate change comes largely down to one question: how can we meet the world's energy needs in a sustainable way? OECD countries see breakthroughs in science, technology and innovation as answers to this critical question.
Digital tools are now essential parts of energy systems, with technologies like artificial intelligence (AI), Internet-of-Things (IoT) devices and underlying connectivity creating efficiency gains and supporting the development of sustainable energy solutions. To meet the world's energy needs while hitting global sustainability targets, it is increasingly clear that the future of energy is digital.
Digital and green: the twin transitions
In May 2022, the OECD held a Technology Foresight Forum on "Smart energy systems and networks" bringing together leading minds and varying perspectives on the opportunities and challenges countries face in creating smart energy systems and networks for a sustainable future. The idea that the transition to a green and digital future must go hand in hand, commonly referred to as the "twin transitions", was a central part of the discussion.
Next month, OECD ministers will meet to discuss issues around the digital economy. The theme of the meeting is "Driving long-term recovery and economic growth by building a trusted, sustainable, and inclusive digital future", and the twin transitions will be part of that discussion.
According to a report by the International Energy Agency (IEA), over half of the technological innovations required to meet the world's growing energy needs have not yet been fully commercialised. Nonetheless, banking on the twin green and digital transitions makes sense: advancements in technology, innovation, and digitalisation are already delivering emissions reductions to transition to a net-zero carbon world.
New networks and AI-powered technologies bring new efficiencies
At the heart of the twin transitions is connectivity. Broadband networks of the future that leverage fibre, 5G technologies and beyond, are delivering real efficiency gains. According to the French communication regulator, Arcep, using fibre to build networks instead of more traditional copper wiring consumes three to four times less energy.
Deploying technologies such as 5G and AI systems can also optimise network management and reduce energy consumption. Applications such as machine learning-enabled "sleep mode" can help to reduce energy consumption costs, while IoT and fibre-connected sensors can help to optimise network energy management in buildings, cities and other critical infrastructure.
Around the world, new products such as AI-powered "home energy stations" can enable consumers to participate in the electricity grid by monitoring their own energy demands and selling unused energy from devices like home solar panels back to the grid.
Energy companies and providers are using AI-powered technology to create digital twins to simulate and model real-time energy grid management to forecast and optimise energy consumption. Companies are also applying AI and IoT devices to enable the remote control of distributed energy sources to allow them to function as one "virtual power plant" and facilitate the uptake of renewable energy sources, such as wind and solar.
The inevitable trade-offs between digital and green
While this all sounds promising, leaders face real policy trade-offs and possible unintended consequences in supporting the twin transitions. Recent global events have further placed pressure on already fragile energy supply chains, compelling people, civil society, businesses and governments alike to rethink the status quo. On the one hand, the science is clear: we have to stop consuming fossil fuels at current levels to avoid irreversible climate damage. On the other hand, eliminating them entirely will be difficult as citizens around the world rely on energy for survival.
Although digital technologies can create efficiencies and sustainable sources of energy to help address this trade-off, they can also have negative impacts on the environment. For example, training and deploying AI models consumes energy and water, and produces carbon emissions, whether in data centres, the cloud or at the edge. Increases in data traffic with new "data-hungry" applications can also influence energy consumption patterns in an unsustainable way.
These potential negative impacts are starting to make headlines around the world. However, there is currently no comprehensive and standardised system for measuring the digital world's environmental footprint, meaning that no one knows just how bad the problem may be. This renders policy makers somewhat blind to the net environmental impacts of deploying new digital technologies into energy systems. What they need is a holistic measurement system, to enable comparability and benchmarking to make evidence-based decisions for the good of the planet.
The OECD has a central role to play here. It can bring countries together to work on indicators and tools that are harmonised and interoperable. Work on measuring the environmental impacts of AI systems and associated policy issues is being undertaken by the OECD.AI Expert Group on AI Compute and Climate, along with experts involved in the Global Partnership on AI (GPAI). However, there is more to be done, such as establishing harmonised metrics to assess the environmental sustainability of communication networks at a global level.
International actions to harness digital technologies for the good of the planet
OECD countries have already taken steps to ensure digital technologies support the green transition. For example, over a decade ago, the OECD pioneered the 2010 OECD Council Recommendation on Information and Communication Technologies (ICTs) and the Environment that encourages the development of comparable indicators for the environmental impacts of ICT goods, services and enabled applications. The 2019 OECD Council Recommendation on Artificial Intelligence also provides that AI should support beneficial outcomes for people and the planet, protect natural environments and promote sustainable development.
The 2021 OECD Council Recommendation on Broadband Connectivity recommends that adherents minimise the negative environmental impacts of communication networks by promoting smart and sustainable networks and devices, and by encouraging communication network operators to periodically report on their environmental impacts. As demands grow for AI and digital technologies around the world, broadband networks of the future will need to be designed and deployed in a manner that reduces their impact on the environment.
This month, as world leaders and policy makers meet in Egypt for COP27, the OECD will contribute to the conversation through the OECD COP27 Virtual Pavilion, with discussions about how digital technologies can be harnessed for a green future.
Greening the world's energy systems while ensuring energy security requires massive and urgent change, where international cooperation is at the heart of the solution, both in sharing good practices among countries and in establishing harmonised metrics for measurement and benchmarking. The OECD can play a central role, convening countries and key players to create good digital policy for meaningful climate action. As efforts are mobilised towards achieving net zero sustainability targets, digital technologies must be part of the solution.
The OECD would like to thank delegates from the Working Party on Communication Infrastructures and Services Policy (WPCISP) and the Working Party on Artificial Intelligence Governance (WPAIGO) for their participation in the 2022 Technology Foresight Forum, as well as the panellists listed below for offering their generous time and insights:
Ms. Lara Connaughton, Sustainability Lead at the Irish Commission for Communications Regulation (ComReg);
Mr. Marc-André Forget, CEO and Founder of dcbel;
Mr. Heedae Kim, Director of Digital Transformation of Daegu's Technopark, a smart city in Korea;
Mr. Michel Morvan, Executive Chairman and Co-founder Cosmo Tech;
Ms. Mabel Pous Fenollar, Head of IoT Connectivity, Vodafone;
Dr. Ken Ueno, Research Fellow, System AI Lab, Research Centre for Intelligent Systems, Toshiba
---
Sign up for OECD artificial intelligence newsletter
---
Environment
AI compute
Climate change
futures
Generative AI
Innovation
Twin transitions
---