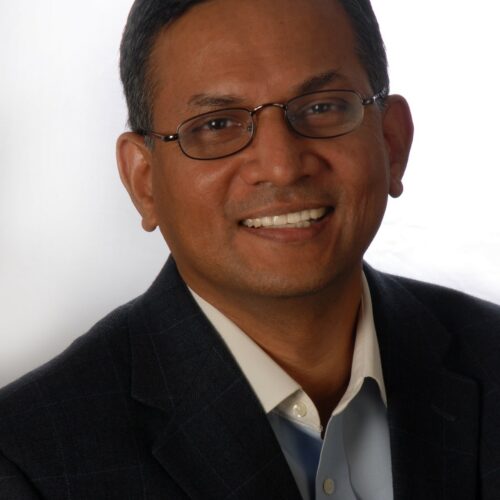 Working group
Expert Group on Compute & Climate
Dr. Anand S. Rao is a Partner in PwC's Advisory practice. He is the Global Artificial Intelligence Lead and innovation lead within PwC's Emerging Technology practice. With over 35 years of industry and consulting experience, Anand leads a team of practitioners who advise C-level executives and implement advanced analytics and AI-based solutions on a variety of strategic, operational, and ethical use cases. Prior to joining management consulting, Anand was the Chief Research Scientist at the Australian Artificial Intelligence Institute. He received his PhD from University of Sydney (with a University Postgraduate Research Award-UPRA) in 1988 and an MBA (with Award of Distinction) from Melbourne Business School in 1997.
Anand has also co-edited four books on Intelligent Agents and has published over fifty papers in Computer Science and Artificial Intelligence in major journals, conferences, and workshops. He has received the Most Influential Paper Award for the Decade in 2007 from the Autonomous Agents & Multi-Agent Systems organization for his contribution on the Belief-Desire-Intention Architecture. Anand is an Adjunct Professor in BITS Pilani's APPCAIR AI Center. He also serves on the Advisory Board of Oxford University's Institute for Ethics in AI, World Economic Forum's Global AI Council, OECD's Network of Experts on AI (ONE), OECD's AI Compute initiative, Advisory Board of Northwestern's MBAi program. Responsible AI Institute, Nordic AI Institute, and International Congress for the Governance of AI.
Disclaimer :Les opinions exprimées et les arguments utilisés ici sont uniquement ceux des auteurs et ne reflètent pas nécessairement les vues officielles de l'OCDE ou de ses pays membres. L'Organisation ne peut être tenue responsable d'éventuelles violations du droit d'auteur résultant de la publication de tout matériel écrit sur ce site / blog.