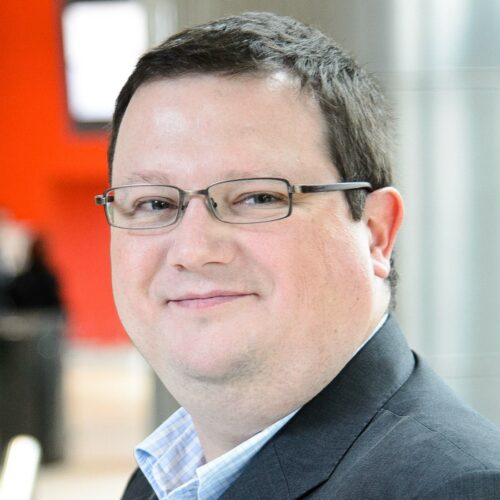 Arnaud Bertrand
Senior VP in charge of Strategy, Innovation and R&D for Big Data and Cybersecurity
-

Atos
Working group
Expert Group on Compute & Climate
 After graduating from a Master of Engineering in Electronics and Computer Science in 1994 Mr. Bertrand began his career as a security engineer in the counterespionage branch of the French Ministry of Interior (Homeland Security).  
He joined the world of telecommunication in 1995 and contributed to the creation of IT Departments at Bouygues Telecom and at 9 Telecom (Bouygues Group & Telecom Italia Group), two French based telco. Between 1995 and 2001 he worked as a developer, Unix system engineer, project manager, head of LAN & security, and created a hosting entity for servers and Internet websites. In 2001, he was appointed CTO at Jet Multimedia, a hosting company part of 9 Telecom (Vivendi Group). 
In 2009, he joined SFR, 2nd French largest telco, as CTO for hosted services when Jet Multimedia merged with SFR. At the beginning of 2012, he developed the cloud computing and security strategy of SFR where he contributed to the launch of the French sovereign Cloud, designing its first solution and roadmap. Between 2012 and 2014, he was VP cloud computing & security in SFR, designing product and business strategy from IaaS to SaaS including one of the first fully automated orchestrator able to handle both VM and Application deployment. 
Early 2014 he joined Bull as Executive Vice President in charge of the managed services division, designing the path to switch from Legacy services to Cloud management services. After the integration of Bull within Atos in January 2015, he was appointed Group SVP, global head of Big Data & HPC which cover Mainframe solutions, x86 servers and Appliances, High Performance Computing, Big Data and AI. 
Beginning of 2018, Mr. Bertrand was appointed Atos Fellow and Group SVP in charge of Strategy, Innovation and R&D for BDS (Big Data & Cybersecurity) which embed R&D and Engineering of Computing Solutions, Servers and HPC, Big Data and AI, Cyber Security, Mission Critical Systems and Defense Systems, and also covers the Atos coordination of the European Processor Initiative (EPI). 
In March 2020, he was elected at the city town council of Velizy Villacoublay, France, and was delegated the responsibility of smart city. 
Disclaimer :Les opinions exprimées et les arguments utilisés ici sont uniquement ceux des auteurs et ne reflètent pas nécessairement les vues officielles de l'OCDE ou de ses pays membres. L'Organisation ne peut être tenue responsable d'éventuelles violations du droit d'auteur résultant de la publication de tout matériel écrit sur ce site / blog.