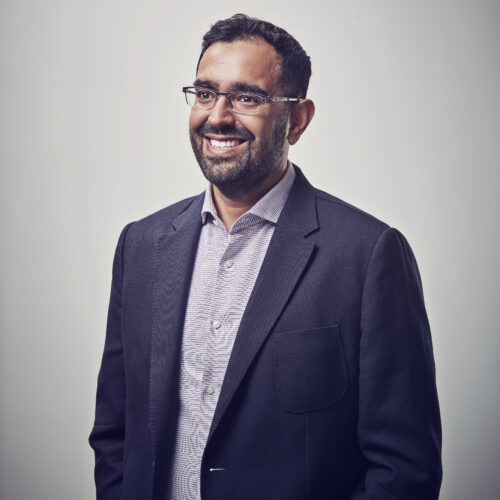 Azeem Azhar
Founder
-

Exponential View
Working group
Expert Group on AI Futures
Azeem Azhar is an entrepreneur, investor and author.
He is the founder of Exponential View, a research and media organisation focused on the technologies and social transformation in the Exponential Age. It reaches more than 200,000 readers around the world.
He is also a visiting fellow at Oxford Martin School, Oxford University, as well as co-chair of the Global Futures Council on Complex Risks of World Economic Forum.
He is also an active startup investor, with investments in AI, remote work and climate change.
He is on the board of the Ada Lovelace Institute and sat on the World Economic Forum's Global Futures Council on Digital Economy & Society. Previously, he founded PeerIndex, a big data analytics firm acquired in 2015. He has had senior roles in global media businesses and started his career as a journalist where he was a writer for The Economist and The Guardian.
In 2020, he co-authored the State of Climate Tech, a global analysis of venture capital trends in climate change mitigation investing, with PwC.
His first book, Exponential, which explores the transition to the Exponential Age was published in autumn of 2021.
Disclaimer :Les opinions exprimées et les arguments utilisés ici sont uniquement ceux des auteurs et ne reflètent pas nécessairement les vues officielles de l'OCDE ou de ses pays membres. L'Organisation ne peut être tenue responsable d'éventuelles violations du droit d'auteur résultant de la publication de tout matériel écrit sur ce site / blog.