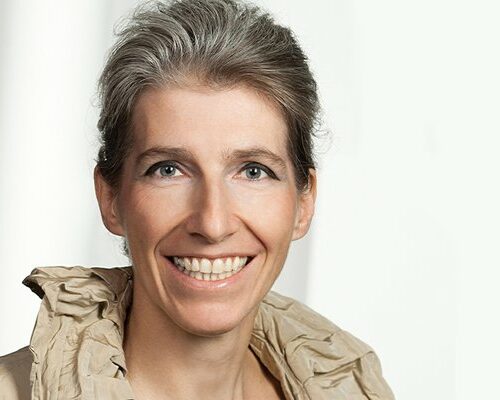 Christiane Wendehorst
Project Lead for the Data Governance Working Group Framework
-

The Global Partnership on AI (GPAI)
Christiane Wendehorst has been Professor of Civil Law at the University of Vienna since 2008. Amongst other functions, she is founding member and President of the European Law Institute (ELI), chair of the Academy Council of the Austrian Academy of Sciences (ÖAW), chair of the Civil Law section of the Austrian Jurists' Forum (ÖJT), co-chair of the German Data Ethics Committee and member of the Academia Europea (AE), the International Academy for Comparative Law (IACL), the American Law Institute (ALI) and the Bioethics Committee at the Austrian Federal Chancellery. Currently, her work is focussed on legal challenges arising from digitalization, and she has worked as an expert on subjects such as digital content, Internet of Things, artificial intelligence and data economy for, inter alia, the European Commission, the European Parliament, the German Federal Government, the ELI and the ALI. Prior to moving to Vienna, she held chairs in in Göttingen (1999-2008) and Greifswald (1998-99) and was Managing Director of the Sino-German Institute of Legal Studies (2000-2008).
Les publications de Christiane Wendehorst

An open call for input from GPAI's Data Governance Working Group
Submit your thoughts on the Data Governance Working Group Framework.
novembre 3, 2020 —
5 min read
Disclaimer :Les opinions exprimées et les arguments utilisés ici sont uniquement ceux des auteurs et ne reflètent pas nécessairement les vues officielles de l'OCDE ou de ses pays membres. L'Organisation ne peut être tenue responsable d'éventuelles violations du droit d'auteur résultant de la publication de tout matériel écrit sur ce site / blog.