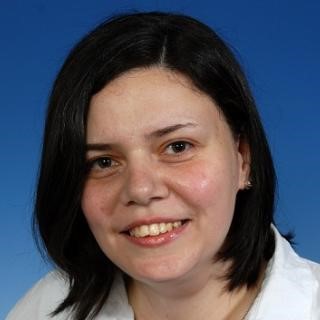 Sally Radwan
Minister Advisor for Artificial Intelligence
-

Ministry of Communications & Information Technology (Egypt)
Working group
Expert Group on AI Risk & Accountability
Golestan "Sally" Radwan is a Computer and Biomedical Engineer. Until recently, she led the AI product portfolio at London-based health tech start-up Babylon Health, leading a team of doctors, engineers, AI scientists and designers to create an intelligent mobile platform for medical diagnosis, predictive health, and chronic disease management. Prior to Babylon, Sally spent over 10 years in the technology industry in Germany, the UK and the USA, where she held various positions in engineering management, strategic planning and product management for the likes of Canonical/Ubuntu, Avaya Inc and NTT Data. Sally holds a BSc in Computer Engineering from Cairo University, an MBA from London Business School, and an MSc in Clinical Engineering and Healthcare Technology Management from the University of London, where she is currently finishing her PhD in AI and Computational Biology. She is also working on launching her own AI start-up, which is currently in stealth mode.
Les publications de Sally Radwan
Disclaimer :Les opinions exprimées et les arguments utilisés ici sont uniquement ceux des auteurs et ne reflètent pas nécessairement les vues officielles de l'OCDE ou de ses pays membres. L'Organisation ne peut être tenue responsable d'éventuelles violations du droit d'auteur résultant de la publication de tout matériel écrit sur ce site / blog.