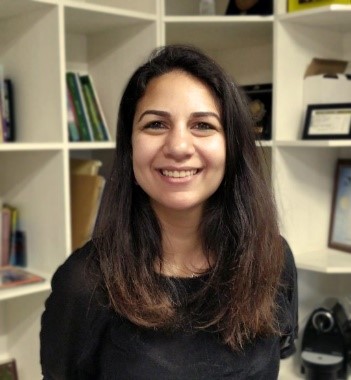 Samar Sobeih
AI External Relations and Partnerships Manager
-

Ministry of Communications and Information Technology, Egypt
Samar Sobeih is a professional government representative with around 12 years of experience in the in the field of policies development and international relations.
Currently she is working as AI External Relations and Partnerships Manager in the Ministry of Communications and Information Technology, she is leading the preparation and the development of different international cooperation projects, partnerships and initiatives (bilateral or multi-lateral) that would support the objectives of Egypt AI National strategy and setting MCIT vision for the international outreach needed in the field of AI.
Through her career, Ms. Samar was engaged in handling multilateral negotiations and establishing partnerships with different counterparts, in addition of representing Egypt in several regional and international events with the aim of exchanging views and expertise and promoting Egypt development strategy.
Ms. Samar holds a Bachelor's Degree in Political Science from Cairo University, in addition to a Master's Degree in Euro Mediterranean Studies from the same university and she has a good experience as well in the mechanism of the entrepreneurship ecosystem and the development of startups and Small Business.
Les publications de Samar Sobeih
Disclaimer :Les opinions exprimées et les arguments utilisés ici sont uniquement ceux des auteurs et ne reflètent pas nécessairement les vues officielles de l'OCDE ou de ses pays membres. L'Organisation ne peut être tenue responsable d'éventuelles violations du droit d'auteur résultant de la publication de tout matériel écrit sur ce site / blog.