Intergovernmental
GlobalPolicy.AI unites the work of eight international organisations on artificial intelligence
AI is moving fast. Can we keep up?
To keep up with artificial intelligence and what it is capable of doing is no easy task: the risks and benefits evolve faster than you can have a discussion about them. As a result, implementing the right balance of regulation and legislation to mitigate the risks seems like a race against time, and it is.
As governments try to keep up, they find themselves sifting through AI technology's vast capabilities, trying to make the distinction between the ones they should freely embrace and those that need more scrutiny. The morphing speed of AI has created a dynamic that challenges everyone in ways never seen before.
Fortunately, our governments know that they are in this together and have created a broad network of partners to help reap the benefits of AI. The OECD is doing its part to assure our core mission which is to help governments define the best policies to maximise the wellbeing of citizens while coordinating international co-operation, and so are other international organisations in the fields established by their mandates. But with so many actors working in the same sector and with complementary mandates, policy makers may find it challenging to keep up with all the programmes, guidance and resources that our programmes provide.
To facilitate the task of following our work, the OECD and seven other international organisations have created a single access point for AI at GlobalPolicy.AI. This portal helps policy makers and other actors to navigate the international AI governance landscape. Our partners in this project are the Council of Europe, the European Commission, the European Union Agency for Fundamental Rights, the Inter-American Development Bank, the United Nations, the United Nations Educational, Scientific and Cultural Organization and the World Bank Group.

GlobalPolicy.AI: access to useful AI resources and good practices
All of our partners are treaty-based intergovernmental organisations (IGOs) that work on artificial intelligence. GlobalPolicy.AI  allows us to share useful AI resources and good practices that can help us achieve the Sustainable Development Goals (SDGs) in areas such as education, health, transportation, agriculture and sustainable cities, and others.
The OECD contributes to the platform by providing information and live news on the OECD's work to move the OECD AI Principles into practice, updates about the OECD AI Network of Experts and the OECD AI Policy Observatory (OECD.AI). GlobalPolicy.AI complements the OECD AI Policy Observatory's focus on shaping and sharing AI policies.
The GlobalPolicy.AI platform provides the OECD with an opportunity to reiterate our commitment to the same ideals that our IGO partners champion, such as achieving the Sustainable Development Goals and promoting human rights and democracy.
Why trustworthy AI?
The  OECD AI Principles promote artificial intelligence that is both innovative and trustworthy. When fully unpacked, the term trustworthy AI refers to AI systems that respect human rights and privacy and that are fair, transparent, explainable, robust, secure and safe. It also means that the actors involved in their development and use remain accountable. 
AI systems and technologies built around the OECD Principles on Artificial Intelligence have the potential to advance human rights issues by giving greater access to personalised education, medical diagnosis and treatment services. The OECD's work on AI policy in education and health can help to make this a reality.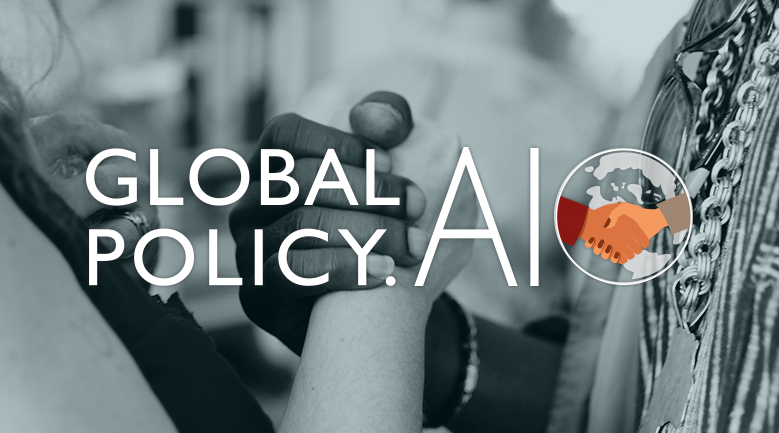 A catalyst for stronger co-operation between IGOs and other actors
For contributing organisations, GlobalPolicy.AI can help to establish clarity by strengthening co-operation and allowing us to collectively leverage our mandates to work toward common goals.
Further down the road, our group of organisations wants to get more actors involved. We are looking to link up with key players from all sectors and backgrounds who share our values and goals for the future development of trustworthy, human-centric AI.
If you are part of a project that works towards the same goals, we would love to hear your perspective on how AI can contribute to making everyone's lives better.
---
Inscrivez-vous pour recevoir des alertes de notre blog, le AI Wonk:
---
International co-operation for trustworthy AI
Globalpolicy.AI
Argentina
Armenia
Australia
Austria
Belgium
Brazil
Bulgaria
Canada
Chile
China
---