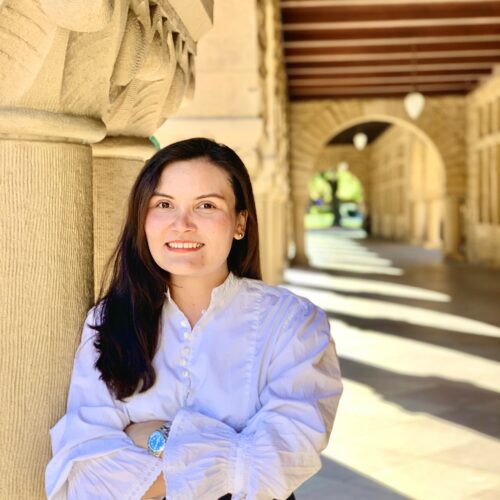 Laura Galindo
AI Policy Analyst
-

OECD
Former ONE AI participant
Laura Galindo-Romero was a member of the OECD AI Policy Observatory (OECD.AI) team. As part of her work at OECD.AI, she coordinates the joint EC-OECD database of national AI policies and conducts policy analysis on national AI strategies, policies, and regulatory approaches from over 60 countries and the European Union. She also supports the work of the OECD Network of Experts on AI Working Group on AI Policies. Recent publications include the two latest reports on national AI strategies, published by the European Commission and the OECD, as well as a chapter on AI policies in the 2020 OECD Digital Economy Outlook.
Before joining the OECD, Laura worked as an international legal advisor at the Presidency of Colombia, and as an international arbitration practitioner for three large law firms in Bogotá, London and Paris. Laura is a qualified Lawyer, holds a Bachelor of Laws (LL.B) from Universidad de los Andes, and a Master of the Science of Law (J.S.M) from Stanford Law School.
Laura participates frequently as a speaker on global AI policy and AI-regulation matters.
Disclaimer: The opinions expressed and arguments employed herein are solely those of the authors and do not necessarily reflect the official views of the OECD or its member countries. The Organisation cannot be held responsible for possible violations of copyright resulting from the posting of any written material on this website/blog.