Countries & tools overview
This section provides an interactive database of AI policies and initiatives from countries, territories and other stakeholders to facilitate international co-operation, benchmarking and help develop best practices.
Artificial intelligence is at the top of policy agendas for governments and other stakeholder groups at both national and international levels.
The following information on national AI policies is displayed through several lenses, and was provided by member and partner countries between September 2019 and February 2020. This information can be accessed by country, by policy instrument (such as a national strategy, a regulation or a grant), or by group targeted by the policy (such as SMEs). Click to display national AI policies:
A list of stakeholder initiatives is also provided and will be further developed over the coming months, and includes initiatives from: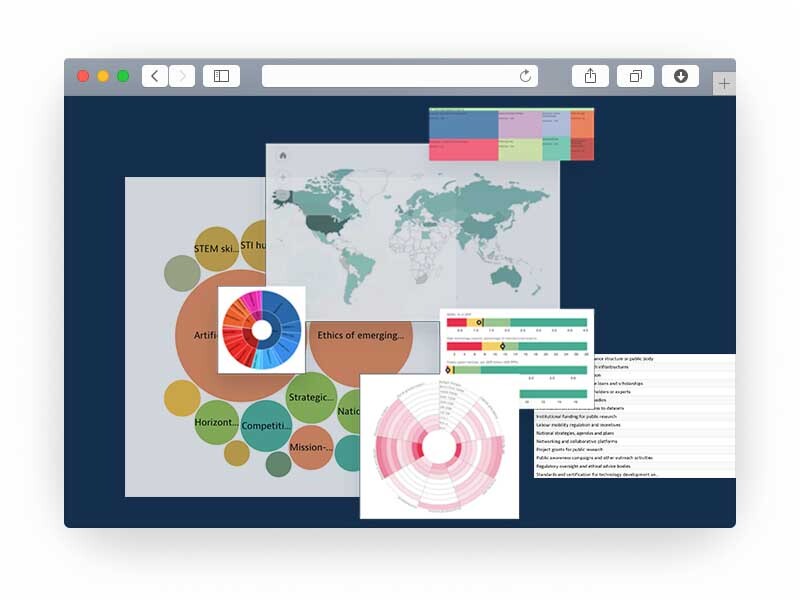 Please cite as: OECD.AI (2021), powered by EC/OECD (2021), database of national AI policies, accessed on 26/09/2022, https://oecd.ai.