The Global Partnership on AI (GPAI)
The Global Partnership on AI (GPAI), is an international initiative to promote responsible AI use that respects human rights and democratic values.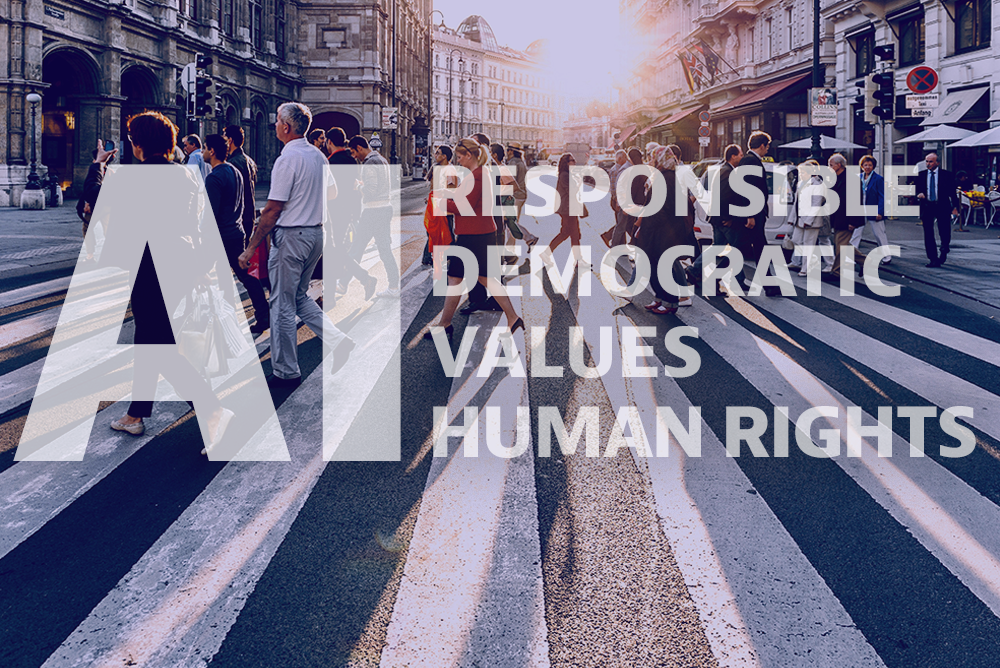 The Global Partnership on Artificial Intelligence or GPAI (Gee-Pay) is an international and multistakeholder initiative to guide the responsible development and use of artificial intelligence consistent with human rights, fundamental freedoms, and shared democratic values, as reflected in the OECD Recommendation on AI.
Launched in June 2020 with 15 members, GPAI is the fruition of an idea developed within the G7. Today, GPAI's 25 members are Australia, Belgium, Brazil, Canada, Czech Republic, Denmark, France, Germany, India, Ireland, Israel, Italy, Japan, Mexico, the Netherlands, New Zealand, Poland, the Republic of Korea, Singapore, Slovenia, Spain, Sweden, the United Kingdom, the United States and the European Union.
How the GPAI works
With its Secretariat hosted at the OECD, the GPAI brings together experts from industry, government, civil society, and academia, to advance cutting-edge research and pilot projects on AI priorities.
The structure of GPAI illustrated in the figure below includes a GPAI Council, a Steering Committee, and the Multistakeholder Experts Group Plenary (MEG), which includes a number of Working Groups. The GPAI Secretariat supports the GPAI Council and the GPAI Steering Committee. GPAI's Centres of Expertise (one in Montreal and one in Paris) support the MEG and its working groups.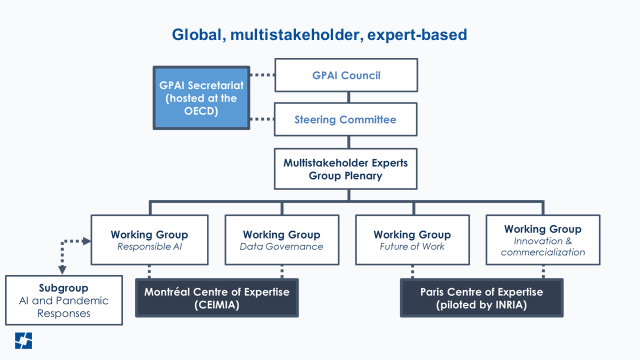 Work of GPAI experts is presented in reports and during sessions at the GPAI Summit each year. Most recently, the second annual GPAI Summit was hosted by France on 11-12 November 2021, during which the Multistakeholder Experts Group Plenary Chair presented French President Emmanuel Macron with the GPAI Expert report as France takes over as Lead Council Chair for the year ahead.
Who can be involved in GPAI?
GPAI is open to experts and countries who endorse shared values found in the OECD Recommendation on AI.
Countries interested in applying for Membership can find the necessary information on this process here.
Experts may participate in GPAI in one of two ways: nomination by a GPAI member or through self-nomination.
To learn more details about membership applications, expert participation and the relevant policies and procedures, please visit GPAI's Community page.