Intergovernmental
Call for Interns: Come work with us at the OECD.AI Policy Observatory!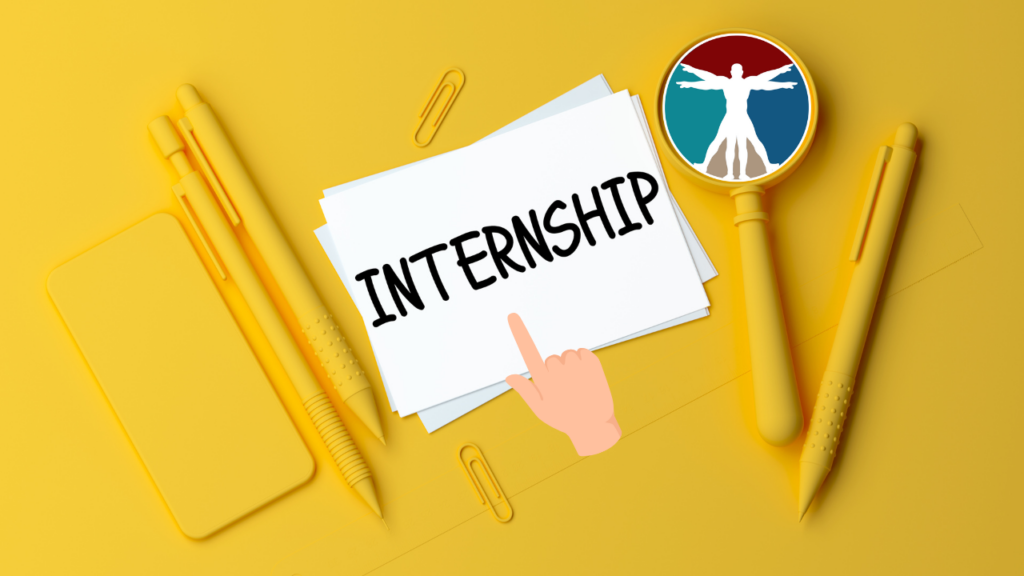 Are you a motivated masters + student, passionate about the transformative potential of technology, and eager to help governments explore and design new Artificial Intelligence (AI) initiatives?
The OECD.AI Policy Observatory is searching for talented individuals to join our team for six-month internships, either in Paris or remotely (with the possibility of extending to 12 months)! 
The deadline for application is Friday, 16 June 2023, 23:59 CET (instructions below). 
The OECD Internship Programme is an opportunity for highly qualified and motivated students with diverse backgrounds to gain valuable experience honing their analytical and technical skills in an international environment.  Preference will be given to interns being able to commit full-time, on-site, for a period of six months. 
The OECD.AI team values curiosity and learning and ensures that project tasks match both the needs of the team and the interests of our selected candidate(s). Potential AI projects: 
Explore potential AI Futures and equip governments with the knowledge and tools necessary to develop forward-looking AI policies.
Assist in measurement and analysis of national AI compute capacity to help countries plan national AI computing infrastructure and implement national AI strategies in environmentally sustainable ways.
Assist in analysis of national AI policies and initiatives for reviews and assessments of national efforts.
Help get OECD.AI's work out to target audiences by contributing to its communications efforts.
Tasks
Participate in the preparation of notes, reports, blogs and case studies.
Carry out research and reviews of background materials.
Collect, organise and analyse data.
Help plan and participate in meetings, events, seminars and workshops.
Contribute to building networks with officials in national administrations.
Draft and edit online content, including social media posts and videos, SEO and online visibility strategies.
Support content management (WordPress).
Pay and benefits
Full-time OECD Interns are paid a taxable allowance of EUR 1,000 per month. 
Full-time interns earn 2.5 days of leave per month. 
Candidate requirements
Must be enrolled in a full-time degree programme, in a related field or discipline, for the entire duration of the internship.
Must be a citizen of an OECD member country.
Strong preference will be given to candidates who can commit to full-time (40 hours per week) for a period of 6-months.
For the AI Compute Capacity project: It is important to understand technical aspects of AI machine learning and/or computer science related to computing infrastructure.
If selected, the candidate must be able to obtain a Memorandum of Agreement between their school and the OECD, which governs the terms of the internship.

Note: The OECD seeks to recruit a diverse workforce, and as such, the review of applications will consider the nationality of applicants. Applicants from the following countries, which are currently underrepresented in relevant work, are especially encouraged to apply:
| | | |
| --- | --- | --- |
| Australia | Austria | Belgium |
| Canada | Chile | Colombia |
| Costa Rica | Czech Republic | Denmark |
| Estonia | Finland | Greece |
| Hungary | Iceland | Ireland |
| Israel | Japan | Korea |
| Latvia | Lithuania | Luxembourg |
| Mexico | Netherlands | New Zealand |
| Norway | Poland | Portugal |
| Slovak Republic | Slovenia | Spain |
| Sweden | Switzerland | Türkiye |
How to apply
Submit your application to the OECD centralised internship application by Friday, 16 June 2023, 23:59 CET.
E-mail us at ai@oecd.org to let us know that you have applied for the position. Please also:
Send us your OECD application number and a copy of your submitted CV/cover letter.
State your optimal start and end date and confirm whether you can work full-time.
Indicate if you have a preferred focus area(s) (see "potential areas" above).
Confirm your enrolment in a full-time degree programme for the full duration of the internship.
If you have any questions, you can reach us at ai@oecd.org.
---
Sign up for OECD artificial intelligence newsletter
---
Accountability
Building human capacity and preparing for labour market transformation
Fostering a digital ecosystem for AI
Human-centred values and fairness
Inclusive growth, sustainable development and well-being
International co-operation for trustworthy AI
Investing in AI research and development
Robustness, security and safety
Shaping an enabling policy environment for AI
Transparency and explainability
Digital economy
Economy
Education
Environment
Health
Innovation
Investment
Public governance
Science & technology
Social & welfare issues
Skills
WIPS
Australia
Austria
Belgium
Canada
Chile
Colombia
Costa Rica
Czech Republic
Denmark
Estonia
---