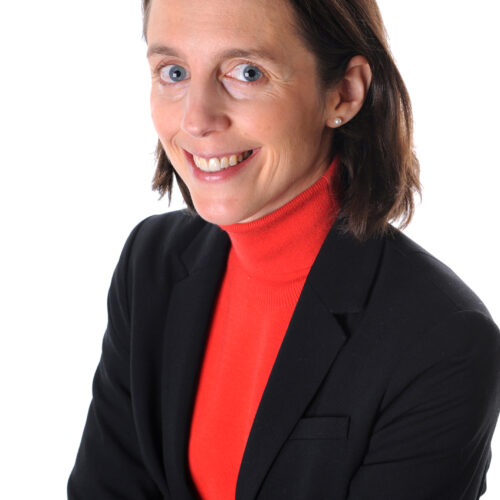 Caroline Louveaux
Chief Privacy Officer
-

Mastercard
Former ONE AI participant
Caroline Louveaux is the EVP/Chief Privacy Officer for Mastercard. She is leading the global team responsible for legal compliance, policy and regulatory engagement on privacy and data protection. Caroline led the efforts to develop and implement Binding Corporate Rules for all Mastercard's activities and was instrumental in preparing the company for the EU General Data Protection Regulation as well as other privacy and data-related laws globally. In that context, she assisted in creating Trūata, an Irish Trust, designed to provide a data anonymization and analytics solution in compliance with the GDPR. Caroline has extensive experience in operationalizing Privacy by Design, and advises the company on a broad range of privacy and data-related issues, including cybersecurity and data breaches, data portability and open banking, data localization, digital identity as well as new technologies such as blockchain, machine learning and artificial intelligence.
Caroline is a member of the advisory expert group supporting the review of the implementation of the OECD Privacy Guidelines. She is also a member of ENISA Working Group on AI Cybersecurity, and the IEEE AI Systems Risk and Impact Executive Committee. She co-chairs the Privacy Project led by the US Chamber of Commerce and serves on the board of Global Connect. In addition, Caroline is a member of the Advisory Board of the Future of Privacy Forum and of the Advisory Council of the Center for Information Policy & Leadership. She is a lecturer at Oxford Cyber Futures and at IMD Business School. Caroline is Certified Information Privacy Professional/Europe (CIPP/E) and Certified Information Privacy Manager (CIPM – IAPP). She is admitted to the New York Bar.
Prior to joining Mastercard in 2007, Caroline worked in private practice, where she specialized in EU and Competition Law. She also worked at the CRID, a well-known research center for information, law and society in Belgium, where she performed legal research in the area of new technologies.
Disclaimer: The opinions expressed and arguments employed herein are solely those of the authors and do not necessarily reflect the official views of the OECD or its member countries. The Organisation cannot be held responsible for possible violations of copyright resulting from the posting of any written material on this website/blog.