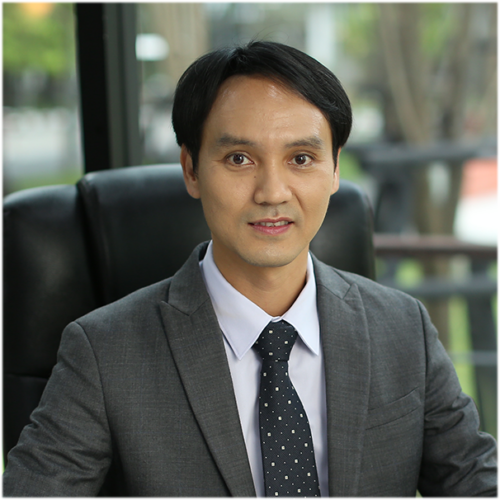 Chai Wutiwiwatchai
Executive Director
-

National Electronics and Computer Technology Center (NECTEC)
Chai Wutiwiwatchai received his B.Eng. (1st honour) and M.Eng. degrees in electrical engineering from Thammasat and Chulalongkorn University, Thailand in 1994 and 1997 respectively. He received his PhD from the Tokyo Institute of Technology in 2004 under a Japanese Governmental scholarship. He is now the Executive Director of the National Electronics and Computer Technology Center (NECTEC), National Science and Technology Development Agency (NSTDA), Thailand.
His research interests include speech and language processing, human-machine interaction, and recently massive open online courses. His research includes several international collaborative projects in a wide area of speech and language processing such as multi-lingual speech-to-speech translation for collaborations between Asian and European countries. He has been a project technical leader of the NSTDA massive open online course systems, supported by the Office of Basic Education Commission and Office of Higher Education Commission. He was selected as one of 66 young leaders shaping Thailand's future by the Bangkok Post in 2013 and received a runner-up Outstanding Technologist award in 2015.
Chai Wutiwiwatchai's publications

Thailand's AI strategy to boost economic and social wellbeing
Thailand's main challenges will be to develop the human capacity and skills for an AI ecosystem.
August 15, 2022 —
6 min read
Disclaimer: The opinions expressed and arguments employed herein are solely those of the authors and do not necessarily reflect the official views of the OECD or its member countries. The Organisation cannot be held responsible for possible violations of copyright resulting from the posting of any written material on this website/blog.