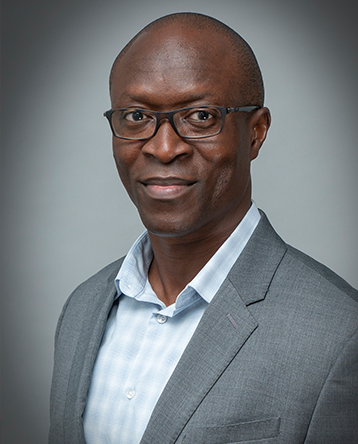 Conrad Tucker
Professor of Mechanical Engineering
-

Carnegie Mellon University
Working group
Expert Group on AI risk and accountability
Dr. Conrad Tucker is an Arthur Hamerschlag Career Development Professor of Mechanical Engineering at Carnegie Mellon University and holds courtesy appointments in Machine Learning, Robotics, Biomedical Engineering, and CyLab Security and Privacy. His research focuses on developing Machine Learning (ML)/Artificial Intelligence (AI) methods to enhance the novelty and efficiency of engineered systems. His research also explores the challenges of bias and exploitability of AI systems and the potential impacts on people and society.
Dr. Tucker has served as PI/Co-PI on funded grants from the National Science Foundation, the Air Force Office of Scientific Research, the Defense Advanced Research Projects Agency, the Army Research Laboratory, the Bill and Melinda Gates Foundation, among others. He is currently serving as a Commissioner on the U.S. Chamber of Commerce Artificial Intelligence Commission on Competitiveness, Inclusion, and Innovation.
Disclaimer: The opinions expressed and arguments employed herein are solely those of the authors and do not necessarily reflect the official views of the OECD or its member countries. The Organisation cannot be held responsible for possible violations of copyright resulting from the posting of any written material on this website/blog.