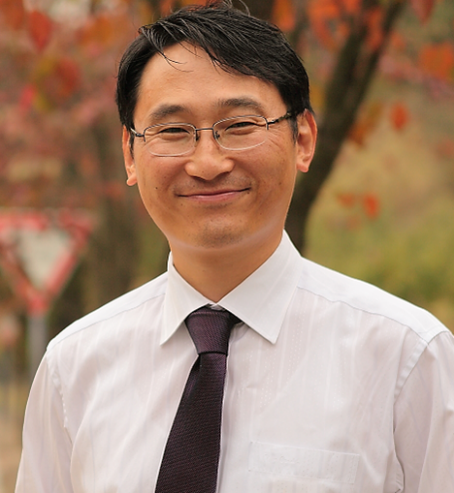 Deuk Jung Kim
Vice President
-

National IT Industry Promotion Agency of Rep. of Korea
Former ONE AI participant
Deuk Jung Kim is the head of the AI Department in the National IT Industry Promotion Agency under the Ministry of Science and ICT of the Republic of Korea.
He is leading NIPA's AI industry promotion programs such as AI+X projects, AI voucher, AI Infrastructure providing, AI workforce development and so on. He is also in charge of fostering Cloud computing and IoT industry promotion programs also.
He was the head of Global business department from 2013 to 2018 and has the experience in cooperation with foreign governments, companies, and start-ups in the field of ICT.
He designed and had been operated the K-Startup Grand Challenge Program from 2016 to 2018. This has become one of the world's biggest global startup audition program with more than 2,600 overseas startups applied in 2020.
He is interested in in-bound, out-bound crossing border collaboration activities for the ICT technology innovation.
Mr. Kim is the author of 'In2Korea'. This book includes his insight for the globalization, diversity, and importance of talent utilization in the cross border cooperation era.
He did his Master degree in IT Business from Korea Advanced Institute of Science and Technology(KAIST) and received his Bachelor Degree in Mechanical Engineering from Yonsei University in Korea.
Disclaimer: The opinions expressed and arguments employed herein are solely those of the authors and do not necessarily reflect the official views of the OECD or its member countries. The Organisation cannot be held responsible for possible violations of copyright resulting from the posting of any written material on this website/blog.