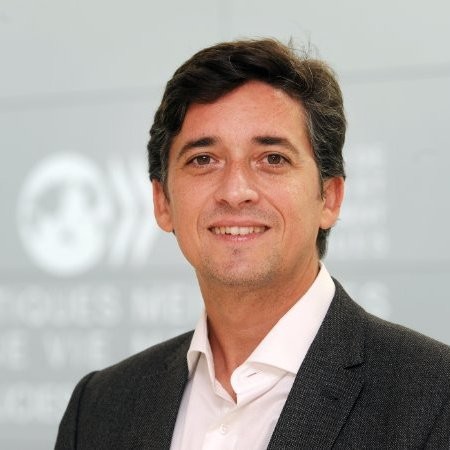 Fernando Galindo-Rueda
Senior Economist
-

OECD
Working group
Expert Group on AI risk and accountability
Stakeholder Type
Intergovernmental
Fernando Galindo-Rueda is the Senior Economist in charge of the S&T indicators unit within the Science and Technology Policy Division at the OECD Directorate for Science, Technology and Innovation. He is responsible for coordinating the activities of the OECD Working Party of National Experts on Science and Technology Indicators (NESTI). This includes the upkeep and development of the Frascati family of internationally-adopted statistical standards for the measurement of R&D and innovation and overseeing the delivery of a number of analytical and policy advisory projects and the publication of OECD databases in this area, such as the OECD Main Science and Technology Indicators and its STI.Scoreboard platform.
Before joining the OECD in 2010, he was responsible for economic advice on industrial and business innovation policies at the UK's Department for Business, Innovation and Skills. He has been head of Economic Methodology at the UK Office for National Statistics and has worked as a Research Economist at the London School of Economics. Originally from Spain, he has a Master's Degree in Natural Resource and Environmental Economics and a PhD in Economics from University College London.
Fernando Galindo-Rueda's publications
Disclaimer: The opinions expressed and arguments employed herein are solely those of the authors and do not necessarily reflect the official views of the OECD or its member countries. The Organisation cannot be held responsible for possible violations of copyright resulting from the posting of any written material on this website/blog.