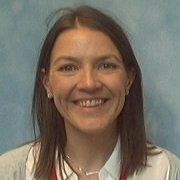 Helen Embleton
Programme Manager
-

Office for Students
Position
Programme Manager
Helen Embleton is a Programme Manager at the Office for Students with responsibility for developing and managing the Postgraduate Conversion Courses in AI and data science as well as Challenge Competition to improve outcomes for local graduates. Previous responsibilities have included Access and Participation Plan assessments, working with the Department for Education to support and develop the Institutes of Technology assessment process, and the Degree Apprenticeship Development Fund working closely with UVAC, UUK, ISE and NCUB.
Prior to joining OfS, Helen worked at Avon and Somerset Constabulary leading work in transformation and collaboration.
Disclaimer :The opinions expressed and arguments employed herein are solely those of the authors and do not necessarily reflect the official views of the OECD or its member countries. The Organisation cannot be held responsible for possible violations of copyright resulting from the posting of any written material on this website/blog.