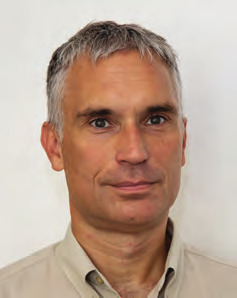 Jan Jona Javoršek
Head of Networking Infrastructure Centre
-

Jožef Stefan Institute
Working group
Expert Group on Compute & Climate
Javoršek is a researcher in computational linguistics involved in infrastructure development and advanced computing for research and academia. At the Network Infrastructure Centre at the Jožef Stefan Institute, the largest research organization in Slovenia, Javoršek was involved in the creation of a national supercomputing network consortium SLING and the building of the national EOSC community, took part in several AI and supercomputing endevours and has participated in initiatives and infrastructures such as WLCG, EGI, EuroHPC, EOSC and the establishment of Slovenian EuroHPC node, HPC Vega.
Recently, Javoršek is involved in initiatives facilitating data management in HPC environments, optimizing scalability for traditional HPC computing loads, accelerator use in distributed environments and integration of interactive and web-based interfaces with large data and computing systems with the goal of improving the user experience and learning curve for computing users in academic environments.
Disclaimer: The opinions expressed and arguments employed herein are solely those of the authors and do not necessarily reflect the official views of the OECD or its member countries. The Organisation cannot be held responsible for possible violations of copyright resulting from the posting of any written material on this website/blog.