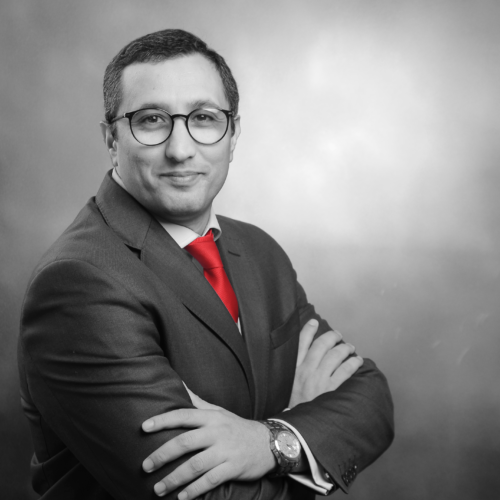 Kais Mejri
Director General of Innovation and Technology Development
-

Ministry of Industry, Energy and Mines, Tunisia
Position
Director General of Innovation and Technology Development
Kais Mejri is the Director General of Innovation and Technology Development at the Ministry of Industry, Energy and Mines in Tunisia. He is responsible for steering the "national research and innovation program", a program that intends to develop the innovation potential of Tunisian SMEs in collaboration with public research laboratories. He is also in charge of setting up and harnessing emergent and future technologies, including artificial intelligence and robotics.
Mr. Mejri has held several senior positions in the Ministry of Industry, Energy and Mines, and Trade. During his various functions, he was sensitive to the problem of modernizing the administration through a process of digital transformation and data valorisation. He actively initiated and leaded projects for the digitization of administrative procedures, especially in foreign trade, foodstuffs and others. He is also the initiator of the ministry's open data and transparency strategy in the extractive industries sector.
Mr. Mejri is a Graduate of the National School of Administration of Tunis and holds a Masters in Legal, Political and Social Sciences.
Disclaimer :The opinions expressed and arguments employed herein are solely those of the authors and do not necessarily reflect the official views of the OECD or its member countries. The Organisation cannot be held responsible for possible violations of copyright resulting from the posting of any written material on this website/blog.