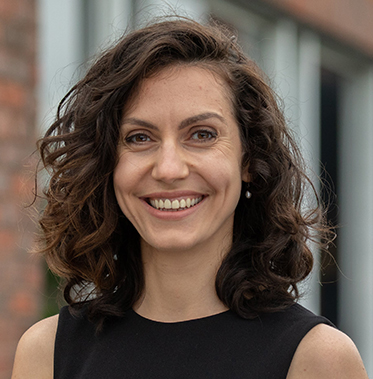 Katya Klinova
Head of AI, Labor, and the Economy division
-

The Partnership on AI
Position
Head of AI, Labor, and the Economy division
Katya Klinova is the Head of AI, Labor, and the Economy division of the Partnership on AI, where her work focuses on designing mechanisms for steering AI progress towards expansion of access to good jobs and improving working conditions along the AI supply chain. In this role, she oversees multiple programs including the AI and Shared Prosperity Initiative.
Prior to that, Katya's graduate research examined the potential impact of AI advancement on the economic growth prospects of low- and middle-income countries. She worked at the UN Executive Office of the Secretary-General on preparing the launch of the Secretary General's Strategy for New Technology, and at Google where she oversaw the design and execution of product growth strategies for Google's early AI-enabled services.
Katya holds an MPA in International Development from Harvard University, a B.Sc. cum laude in Applied Mathematics and Computer Science from Rostov State University, and a Joint M.Sc. in Networks and Data Science from University of Reading, Aristotle University of Thessaloniki, and Universidad Carlos III de Madrid, where she was a Mundus Scholar.
Disclaimer :The opinions expressed and arguments employed herein are solely those of the authors and do not necessarily reflect the official views of the OECD or its member countries. The Organisation cannot be held responsible for possible violations of copyright resulting from the posting of any written material on this website/blog.