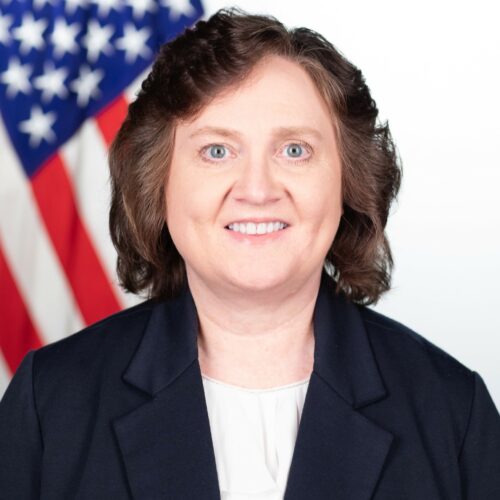 Lynne Parker
Director of the National Artificial Intelligence Initiative Office
-

The White House
Working group
Working Group on Classification & Risk
Working group
Working Group on Tools & Accountability
Stakeholder Type
Government
Former ONE AI participant
Dr. Lynne Parker was Director of the National Artificial Intelligence Initiative Office, Deputy United States Chief Technology Officer, and Assistant Director of Artificial Intelligence at the White House Office of Science and Technology Policy (OSTP). She is detailing to OSTP from her position as Professor in the Department of Electrical Engineering and Computer Science at the University of Tennessee, Knoxville (UTK). She previously served as Interim Dean of the Tickle College of Engineering (TCE) at UTK, and before that was the Associate Dean for Faculty Affairs and Engagement in TCE. She also previously served at NSF as Division Director of Information and Intelligent Systems. She spent several years at Oak Ridge National Laboratory as a Distinguished Research and Development Staff Member. She received her PhD in Computer Science from the Massachusetts Institute of Technology.
Lynne Parker's publications

The American AI Initiative: The U.S. strategy for leadership in artificial intelligence
The American AI Initiative is in support of AI innovation.
June 11, 2020 —
5 min read
Disclaimer: The opinions expressed and arguments employed herein are solely those of the authors and do not necessarily reflect the official views of the OECD or its member countries. The Organisation cannot be held responsible for possible violations of copyright resulting from the posting of any written material on this website/blog.