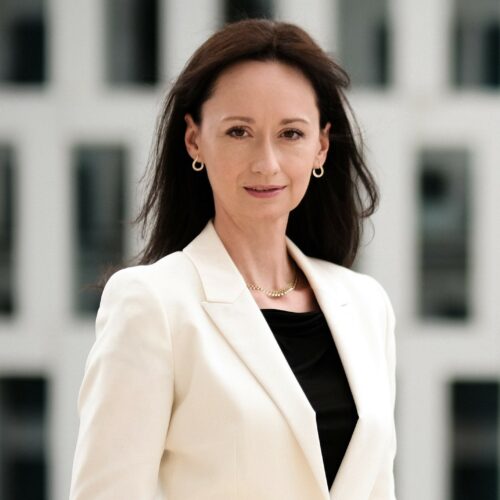 Nicole Formica-Schiller
Board Member
-

German AI Association (KI-Bundesverband)
Working group
Expert Group on Compute & Climate
Former ONE AI participant
Nicole Formica-Schiller was Board Member of Germany's leading industry association for Artificial Intelligence, KI Bundesverband, heads the Steering Committee "EU AI-Regulation" and is advisor to the Task Force "AI & Health". In addition, she is the CEO & Founder of Pamanicor Health AG, a global boutique advisory firm for transformative technologies and Life Sciences innovation.
She regularly advises governments, ministries, and industry globally and is known for her ability to translate complex digital trends of tomorrow into use cases of today. Mrs Formica-Schiller works at the intersection of digital, geopolitics, economic development, and policy. She publishes regularly including her recent book "Artificial Intelligence and Blockchain in Healthcare: How COVID-19 and future-oriented technologies are revolutionizing the status quo" (2021), co-authored "EU-Regulation of Artificial Intelligence" amongst others and has been selected by Forbes for "most innovative ideas" in AI and Blockchain.
Before founding Pamanicor Health AG, she worked in London, Kuala Lumpur, Germany, Hong Kong, Moscow, Switzerland, e.g. involved in one of Europe's largest stakeholder consultations; Freshfields Bruckhaus Deringer's IT/IP; Allianz and Shearman Sterling. She graduated as an Attorney-at-law from Ludwig-Maximilians-University Munich, Germany, with an additional economics and business degree.
Disclaimer: The opinions expressed and arguments employed herein are solely those of the authors and do not necessarily reflect the official views of the OECD or its member countries. The Organisation cannot be held responsible for possible violations of copyright resulting from the posting of any written material on this website/blog.