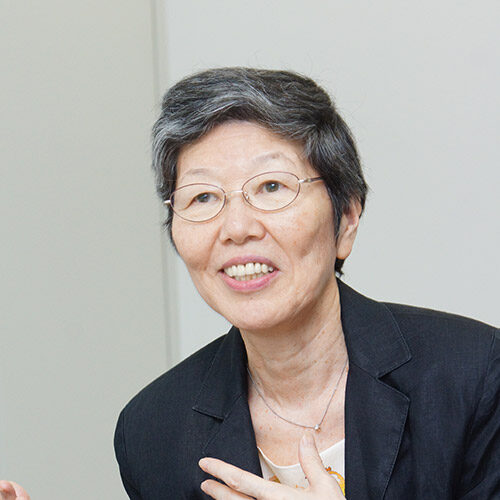 Yuko Harayama
Executive Director
-

RIKEN
Stakeholder Type
Technical community
Dr. Yuko Harayama is an Executive Director charged of international affairs at RIKEN. Prior to joining RIKEN, she spent five years at the Cabinet Office of Japan as an Executive Member of the Council for Council for Science, Technology and Innovation, Cabinet Office of the Government of Japan, two years at the OECD as the Deputy Director of the Directorate for Science, Technology and Innovation, and ten years at the Graduate School of Engineering of Tohoku University as a Professor of Management Science and Technology.
Her experience prior to Tohoku University includes being a Fellow at the Research Institute of Economy, Trade and Industry (RIETI) in Japan and an Assistant Professor in the Department of Political Economy at the University of Geneva.
She is a Légion d'honneur recipient (Chevalier) and was awarded honorary doctorate from the University of Neuchâtel. She is professor emeritus of Tohoku University. She holds a Ph.D. in education sciences and a Ph.D. in economics, both from the University of Geneva.
Yuko Harayama's publications

An introduction to the Global Partnership on AI's work on the future of work
How AI can be used in the workplace to empower workers and increase productivity?
September 25, 2020 —
4 min read
Disclaimer: The opinions expressed and arguments employed herein are solely those of the authors and do not necessarily reflect the official views of the OECD or its member countries. The Organisation cannot be held responsible for possible violations of copyright resulting from the posting of any written material on this website/blog.