Intergovernmental
An introduction to the Global Partnership on AI's work on Innovation and Commercialization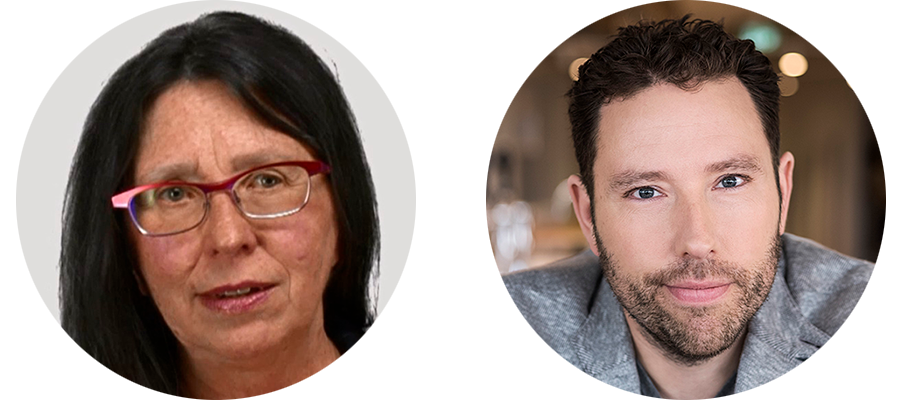 The Global Partnership on AI (GPAI) has a mission to "support the development and use of AI based on human rights, inclusion, diversity, innovation, and economic growth, while seeking to address the United Nations Sustainable Development Goals". Launched in June 2020, it is a voluntary, multi-stakeholder initiative with a permanent focus on AI, with a founding membership that covers 2.5 billion of the world's population. It has ambitions to scale, particularly to include low- and middle-income countries, support the UN Sustainable Development Goals and help fully realize the OECD AI Recommendation.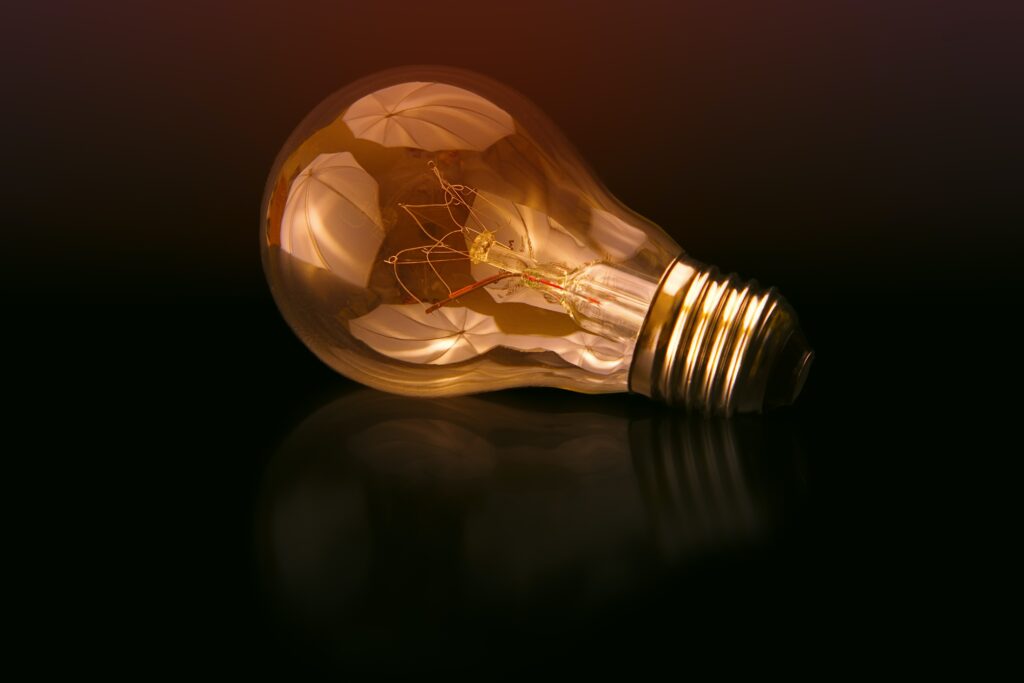 GPAI will bring together experts from industry, government, civil society and academia, to advance cutting-edge research and pilot projects on AI priorities. It is supported by four Working Groups looking at Data Governance, Responsible AI (including a subgroup on Pandemic Response), the Future of Work, and Commercialization and Innovation. As set out in Audrey Plonk's blog post on the AI Wonk, the OECD is a principal strategic partner on GPAI, hosting GPAI's Secretariat and working closely with GPAI's two Centers of Expertise in Paris and Montreal.
This blog post is the fifth in a series from the Working Group Co-Chairs. Pr. Françoise Soulié-Fogelman is Scientific Advisor of Hub FranceIA; Jean-François Gagné is founder and CEO of ElementAI. Both have been members of European Commission's High-Level Expert Group on AI.
Introducing the Innovation and Commercialization Working Group 
In this post, we take the opportunity to introduce the group members, outline our current efforts and how the broader AI community can get involved. 
Our experts
The Working Group consists of 28 experts and seven observers from 17 countries. We have a wide range of expertise from computer science and artificial intelligence research to industrial strategy and innovation, including intellectual property specialists, policy analysts, CEOs of companies using or developing AI, that make discussions in this group particularly intense and profound. The end of this post lists the Working Group's experts. 
Our mission
Our goal is to study and recommend practical tools, methods and public actions that enable private actors and research organizations to drive international collaboration on AI R&D and innovation, to develop research outputs into products and processes, and to exploit these results for commercialization.
Our first activities
In the first years, the working group will focus on specific issues related to establishing trust in AI systems that are commercialized, since trustworthiness over the whole life cycle of the product is one of the key challenges for bringing AI to market. It will also focus on innovation and reducing time to market in line with shared values, and the potential of R&D to address some of the most pressing challenges.
A first step is to identify new business models, new services, new ideas and new ecosystems made possible by AI. This topic is about new ways of doing business (example: pooling data together to train AI models), new ways for companies to collaborate (R&D, innovation, value sharing, data sharing …), considering all business models: business-to-consumer (B2C), business-to-business (B2B) and public-to-citizen (P2C).
In the meantime, the group will study the mechanisms the private sector should put in place to promote such new models for AI innovation, commercialization and adoption (example: marketplaces, data sharing…), and what the governments should and should not do, to support innovation, commercialization and adoption of AI (example: allow the sharing of public data, putting in place procurement processes to support innovation or startups)
The WG also undertakes research and analysis on issues of intellectual property of AI as experienced by firms of various sizes, with an aim towards developing strategies to help them address these issues.
Medium term activities
After GPAI's first Multistakeholders Experts Plenary meeting, organized by our friends and colleagues from the Montreal Centre of Expertise next December, the working group will start looking at additional topics to be chosen among the following:
State-of-the-art review on the auditability, certification and reliability of AI algorithms and systems specific to industrial and commercial products and services;
State-of-the-art review on approaches to human-to-computer interaction (HCI) in the context of B2C and B2B relationships (e.g. HCI for autonomous cars, robots, medical assistants, recommendation engines for professionals, etc.);
Guidance and assessment of standards and examples of "ethical by design" development of industrial and commercial AI systems;
Conduct experimentations on the certification and reliability of AI algorithms and systems that enable the transition from R&D labs to products.
Further research on the global race for talent in the field of AI, including on global wage differences and the recruitment of academic experts by the private sector.
The Paris Centre of Expertise
The two working groups of GPAI on Future of Work and on Innovation and Commercialization are supported by the Paris Center of Expertise (CofE de Paris), which is hosted by Inria, the national research institute on computer science and applied mathematics. The CofE de Paris provides logistic, technical and scientific support to the working groups and links with the Montreal Centre of Expertise and the GPAI Secretariat at OECD.
The CofE de Paris is your contact point for any interaction with the working groups. Should you have questions, comments, ideas or requests about the work of GPAI's Future of Work Working Group, please get in touch with sarah.lamoudi@inria.fr.
Membership of GPAI's Future of Work AI Working Group
Full members
Francoise Soulie-Fogelman Scientific Advisor, Hub France IA (co-chair)
Jean-Francois Gagne, CEO of Element AI (co-chair)
Fawzi Nashashibi, Senior Researcher and Program Manager of the Robotics for Intelligence Transportation Systems Team, Inria
Foteini Agrafioti, Chief Science Officer at the Royal Bank of Canada; Head of Borealis AI
Andreas Liebl, Managing Director at UnternehmerTUM GmbH, Managing Director of the AppliedAI Initiative
Ingo Hoffman, Managing Director of AI.Hamburg; Member of the Board of Directors of ADI Innovation AG
Tabitha Goldstaub, Co-Founder of CognitionX; Chair of the UK AI Council
Daniela Rus, Director of the Computer Science and Artificial Intelligence Laboratory at MIT
Robert Atkinson, President of the Information Technology and Innovation Foundation
Toby Walsh,  Scientia Professor of Artificial Intelligence at the University of New South Wales
Ségolène Martin, CEO and Co-Founder of Kantify, Board Member of Becode, Ambassador of Women in AI
Pekka Ala-Pietilä, Chair of the EU High-Level Expert Group on Artificial Intelligence; Chair of the Board of Directors of Huhtamaki; Chair of the Board of Directors of Sanoma
Umakant Soni, Co-Founder and CEO of AI Foundry; Co-Founder of piVentures
Hemant Darbari, Director General, India's Centre for Development of Advanced Computing (C-DAC)
Barbara Caputo, Professor of Computer Science at the Politecnico of Torino; Head of the Visual and Multimodal Applied Learning Laboratory
Riccardo Sabatini, Chief Data Scientist at Orionis Biosciences
Junichi Tsujii, Director of the Artificial Intelligence Research Centre , Japan's National Institute for Advanced Industrial Science and Technology
Hiroshi Maruyama, Preferred Networks, Inc., Fellow and professor at the Research into Artifacts, Center for Engineering, University of Tokyo
Kyunghoon Kim, Director of the AI Strategy Center, Korea Information Society Development Institute
Myungsoon Park, Senior Vice President and Head of the AI Business Office at SK Telecom
Salma Jalife Villalón, Undersecretary of Communications and Technology Development at Mexico's Ministry of Communications and Transport
Emma Naji, Executive Director, AI Forum NZ
Laurence Liew, Director of AI Industry Innovation at AI Singapore
Tan Geok Leng, Chief Executive Officer at Artificial Intelligence Driven Analytics (AIDA)
Marko Grobelnik, Deputy Head of AI Department at Jožef Stefan Institute;
Blaž Zupan, Chair of the Biolab and Project Manager of Orange Data Mining, University of Ljubljana
Dorothy Gordon, Director-General of the Ghana-India Kofi Annan Centre of Excellence in ICT, UNESCO
Helani Galpaya, Chief Executive Officer, LIRNEasia
Observers
Alistair Nolan, Senior Policy Analyst (Innovation), OECD
Matthieu Dhenne , Lawyer
Robert Asselin, VP policy, Business Council of Canada
Neeraj Gupta , CSO Attabotics Inc.; Cofounder AI Foundry
Antoine Dupont, Direction of Technological Research. Agreements and Intellectual Property Department, CEA
Erich Spangenberg, CEO of IPwe 
Natalie Raffoul, Managing partner of Brion Raffoul LLP
---
Sign up for OECD artificial intelligence newsletter
---
Inclusive growth, sustainable development and well-being
International co-operation for trustworthy AI
GPAI
---