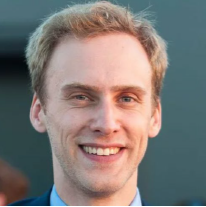 Kai Zenner
the Head of Office and Digital Policy Adviser
-

Office of Axel Voss MEP
Working group
Expert Group on AI Risk & Accountability
Stakeholder Type
Intergovernmental
Kai Zenner is the Head of Office and Digital Policy Adviser for MEP Axel Voss (European People's Party Group) in the European Parliament. Describing himself as a digital enthusiast, he focuses on AI, data and the EU's digital transition. Currently, he is involved in the political negotiations on the AI Act, the AI liability directive, the e-privacy regulation and a potential GDPR revision. In his individual capacity, he is pushing for reforms within the European Parliament and for bringing back the Better Regulation agenda to EU policymaking. Mr Zenner graduated in political science (M.Sc. at the University of Edinburgh, B.A. at the University of Bremen) and in law (State Exam at the University of Münster). Before moving to the European Parliament, he worked as a research associate at the European office of the Konrad Adenauer Foundation in Brussels.
Kai Zenner's publications
Disclaimer: The opinions expressed and arguments employed herein are solely those of the authors and do not necessarily reflect the official views of the OECD or its member countries. The Organisation cannot be held responsible for possible violations of copyright resulting from the posting of any written material on this website/blog.