Intergovernmental
Calling on Consultants! Come work with us at the OECD.AI Policy Observatory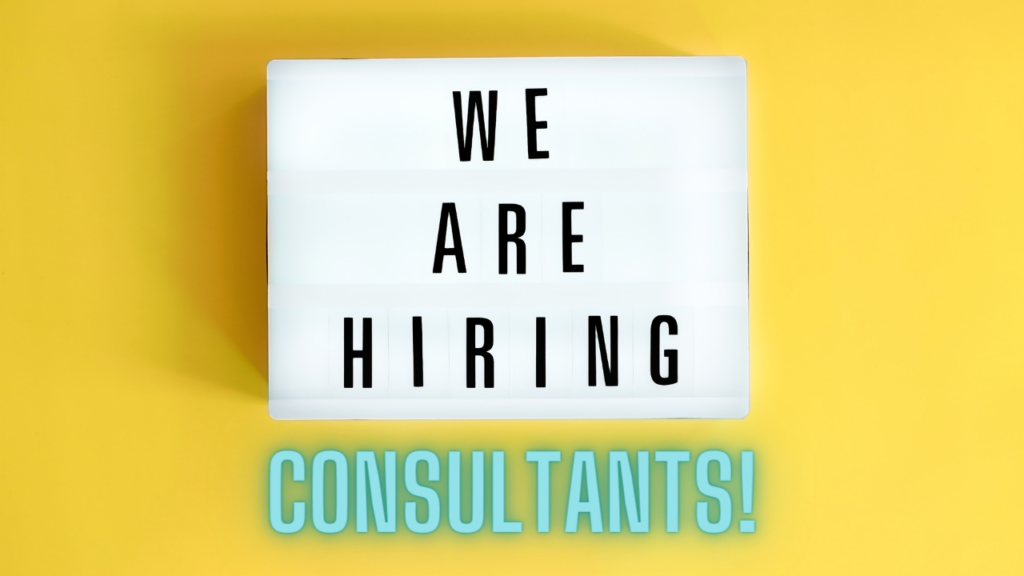 We are recruiting a few consultants passionate about Artificial Intelligence (AI) to work with us on our growing portfolio of initiatives, including:
Explore potential AI Futures and equip governments with the knowledge and tools to develop forward-looking AI policies.
Measure and analyse national AI compute capacity to help countries plan national AI computing infrastructure and implement national AI strategies in environmentally sustainable ways.
Analyse national AI policies and initiatives to review and assess national efforts.
Developing measurements and metrics on AI investments and adoption.
We are looking for consultants with the following profiles:
AI Policy Analyst. Individuals who are adept at analysing public policies, qualitative and/or quantitative data; evaluating trade-offs; identifying challenges and opportunities; documenting findings, formulating policy recommendations, designing and conducting interviews; and drafting products (e.g., reports, papers, case studies, etc.); especially as related to Artificial Intelligence. Such individuals may come from a Public Policy, Political Science or other relevant background.
AI Technical Analysts. Individuals with a concrete technical understanding of Artificial Intelligence/Machine Learning systems, architectures, hardware, and the underlying foundations and potential uses for such systems (e.g., compute power requirements, model specifications, technological applications, etc.). Such individuals may come from a Computer Science, Machine Learning or other related technical background.
Statistical and Financial Analyst. Individuals with a strong quantitative background, prior experience in building and computation of statistical indexes and/or financial data and corporate accounting analysis. Such individuals may come from statistics, finance, economics or other related background.
Do one or a combination of these profiles sound like a good fit with your skills, experience, and goals? Submit your application through one of the two paths below. If you would like to be considered for both paths, you may apply through Path 1, and indicate you are open to Path 2 on your cover letter.
The deadline for application for Path 1 is Tuesday, 4 July 2023, 23:59 CET (instructions below). 
The deadline for application for Path 2 is Thursday, 13 July 2023, 23:59 CET (instructions below). 
Path 1: Internal Consultants
As an Internal Consultant, you would work as a full-time, integrated OECD employee based in France. Each week, you would likely work a couple days in the office and the rest teleworking from home. Depending on your experience, your taxable salary would range from EUR 2,740 to 4,100 per month, and you would accrue 2.5 days of paid leave per month (6 weeks of paid leave per year). You would start with a 12 month contract, with the possibility to renew for a total of two years.
For Internal Consultants in particular, the OECD seeks to recruit a diverse workforce; as such, our application review will consider the applicants' nationality. Applicants from the following countries, which are currently underrepresented in relevant work, are especially encouraged to apply:
| | | |
| --- | --- | --- |
| Australia | Austria | Belgium |
| Canada | Chile | Colombia |
| Costa Rica | Czech Republic | Denmark |
| Estonia | Finland | Greece |
| Hungary | Iceland | Ireland |
| Israel | Japan | Korea |
| Latvia | Lithuania | Luxembourg |
| Mexico | Netherlands | New Zealand |
| Norway | Poland | Portugal |
| Slovak Republic | Slovenia | Spain |
| Sweden | Switzerland | Türkiye |
How to apply: Submit your application on the OECD Careers portal using the links below by Tuesday, 4 July 2023, 23:59 CET. If you think your experience is a fit for multiple profiles, please apply to the strongest fit only and note on your cover letter which other profile(s) interest you.
*Flag: the Path 1 deadline has passed. The links below go to archived versions of the job descriptions.
Path 2: External Consultants (i.e., independent contractors)
For our current needs, the job roles and tasks for External Consultants are generally the same as for Internal Consultants, so we encourage you to review the job postings listed in the bullets above. However, the hiring process and pay/benefits structure for External Consultants works differently. Instead of being a salaried employee of the OECD, you and the OECD.AI Policy Observatory team would negotiate a pay rate and agree on contract terms. You would need to be registered in your country as an independent business (e.g., self-employed, auto-entrepreneur). While you would not earn benefits, such as paid leave, arranging a pay rate higher than that of a comparable Internal Consultant position may be possible. Although you would not be an integrated employee of the OECD, you would be a full-time, integrated member of our team for most roles. Your initial contract would be for several months, with the possibility of an extension. Besides full-time consultants, some OECD.AI team needs may also allow for ad-hoc or part-time candidates.
For External Consultants, there is no requirement to be based in France, so you may work remotely from anywhere. Unlike for Internal Consultants, there is no specific focus on nationality diversity; however, we strongly prefer candidates registered to operate in an OECD member country.
How to apply: Send a CV or resumé, as well as a cover letter, to ai@oecd.org by Thursday, 13 July 2023, 23:59 CET. In your email, please also indicate:
Which of the three profiles discussed above fits you best, and how.
Whether you have already registered a business, and if so, in which country.
Your optimal start date.
Whether you are interested in a full-time position (most roles), or an ad-hoc or part-time position.
If you have any questions, you can reach us at ai@oecd.org.
---
Sign up for OECD artificial intelligence newsletter
---