OECD Organisation for Economic Co-operation and Development's publications
OECD Organisation for Economic Co-operation and Development's videos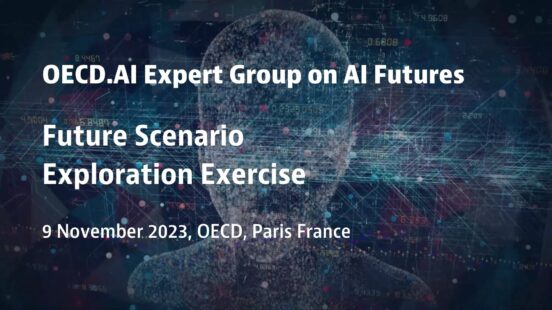 Expert Group on AI Futures: Future AI scenarios exercise
The OECD Expert Group on AI Futures engages in an interactive scenario explorations exercise looking into potential future benefits and risks of AI, and how policymakers can begin to address and shape them in the present.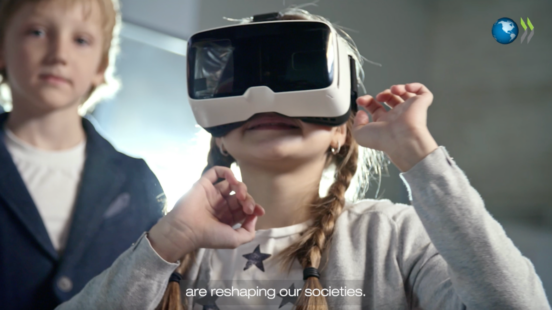 Emerging technology governance: Towards an anticipatory framework
–
It is important to address the risks and challenges of emerging technologies. The OECD is developing an anticipatory policy framework to embed values into technologies and engage stakeholders early. By using upstream design principles and tools, it strives to balance technology advancement with just transitions and societal values.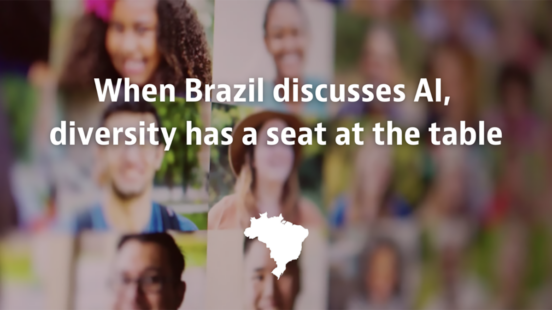 When Brazil discusses AI and work, diversity has a seat at the table
AI has become ubiquitous and pervasive, bringing opportunities for economic productivity and unprecedented challenges for societies, especially those related to the workforce and algorithmic biases. To cope with the fast deployment of this technology, Brazil has made strides to improve its digital ecosystem to incentivise AI innovation, balancing with regulatory measures.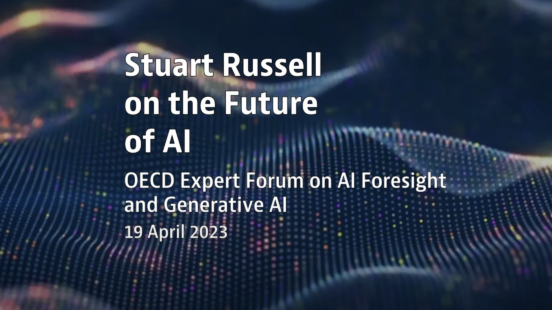 Stuart Russell talks about AI and how to regulate it
Stuart Russell, Professor at University of California, Berkeley and Director of the Center for Intelligent Systems, presents his thoughts on what AI and generative AI are, what AI can become and how policy makers and other AI actors can and should try to manage the risks related to AI use.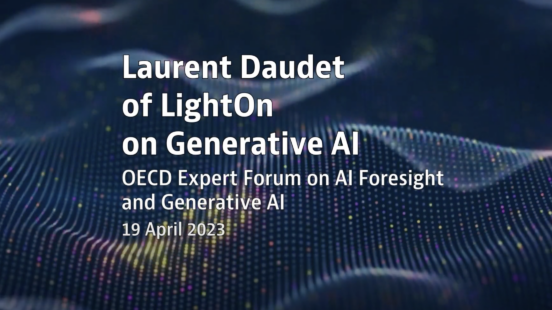 Laurent Daudet at OECD.AI Expert Forum
Laurent Daudet, Co-CEO and co-founder of LightOn, shares his concerns about the adverse socioeconomic effects that AI could have on societies. His main concern is only the richest countries and the largest tech companies will have the capacity to use and produce the most advanced AI systems, concentrating the economic benefits of AI onto a small privileged group.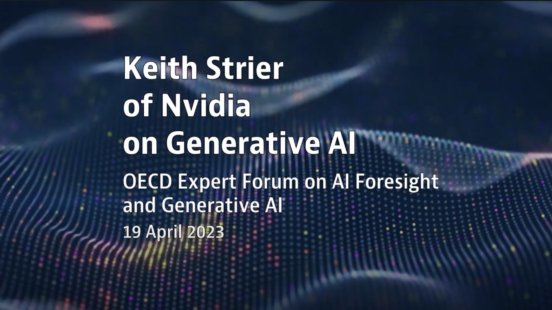 Keith Strier of Nvidia on generative AI at OECD.AI Expert Forum
–
Keith Strier of NVIDIA talks about the tremendous benefits that AI brings and the dangers of pausing development, as per the Future of Life Institute's open letter and over-regulation. He argues for the need to regulate AI, just as we do other things in society, from breakfast cereals to transportation.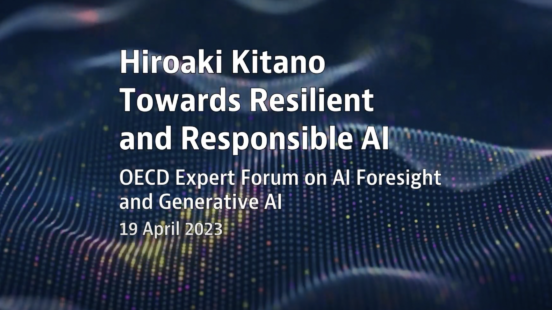 Hiroaki Kitano: towards resilient and responsible AI, keynote presentation at OECD.AI Expert Forum
–
In this keynote presentation, Hiroaki Kitano shares his thoughts on how policy makers and AI actors can ensure that AI is resilient and responsible. This presentation is part of the OECD.AI Expert Group's Forum on Foresight and Generative AI, held on 19 April 2023 at the OECD.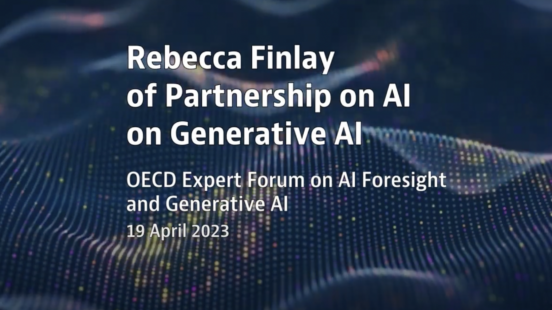 Rebecca Finlay presents at OECD.AI Expert Forum
–
Rebecca Finlay, CEO of Partnership on AI, shares her optimistic view on the future of AI. She points out all of the great transformative things that AI is already doing in areas like healthcare to support a beneficial future for people in society. She also underlines the need for actors from all sectors to work together in fora like the OECD.AI Network of Experts to make AI safe and work for everyone.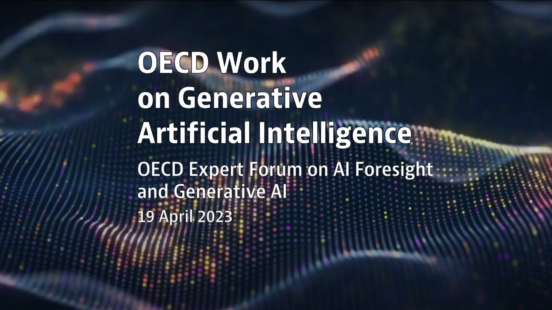 OECD work on generative Artificial Intelligence at OECD.AI Expert Forum
–
The OECD Secretariat announced the new report "AI language models: Technological, socio-economic and policy considerations", which puts forward policy considerations associated with AI language models through the lens of the OECD AI Principles. It also includes a focus on the risks and ethical questions posed by LMs.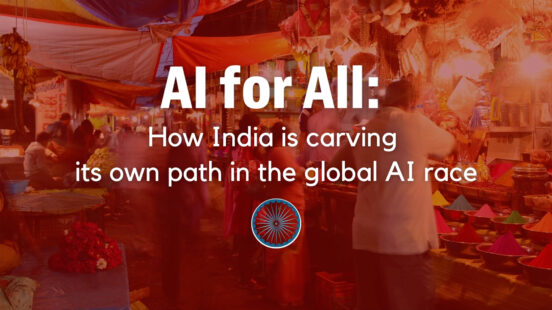 AI for All: How India is carving its own path in the global AI race
–
India began its AI journey with social empowerment and inclusion at the core. AI can solve numerous age-old problems that have plagued the country for decades. India consciously focused on inclusion and empowerment with a programme called "AI for All".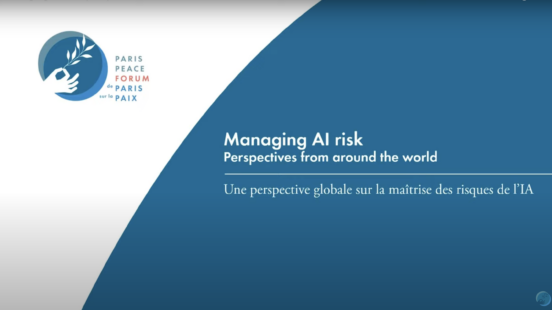 Managing AI risk: perspectives from around the world (at the 2022 Paris Peace Forum)
–
OECD.AI co-organised this panel with the Paris Peace Forum. Many potential risks associated with artificial intelligence have been identified and as capabilities mature, risks will grow in scale and scope.
Conversation with Christo Wilson on Algorithmic Auditing
–
In this session, Christo Wilson and Stefano Scarpetta will discuss the potential and limitations of algorithmic auditing.
OECD Organisation for Economic Co-operation and Development's documents