Government
Japan gives Minister's Award to Andrew Wyckoff for his achievements at the OECD
It is a great honour to announce that Andrew Wyckoff, Director of the OECD's Directorate for Science, Technology and Innovation, was awarded from Ryota Takeda, the Minister for Internal Affairs and Communications.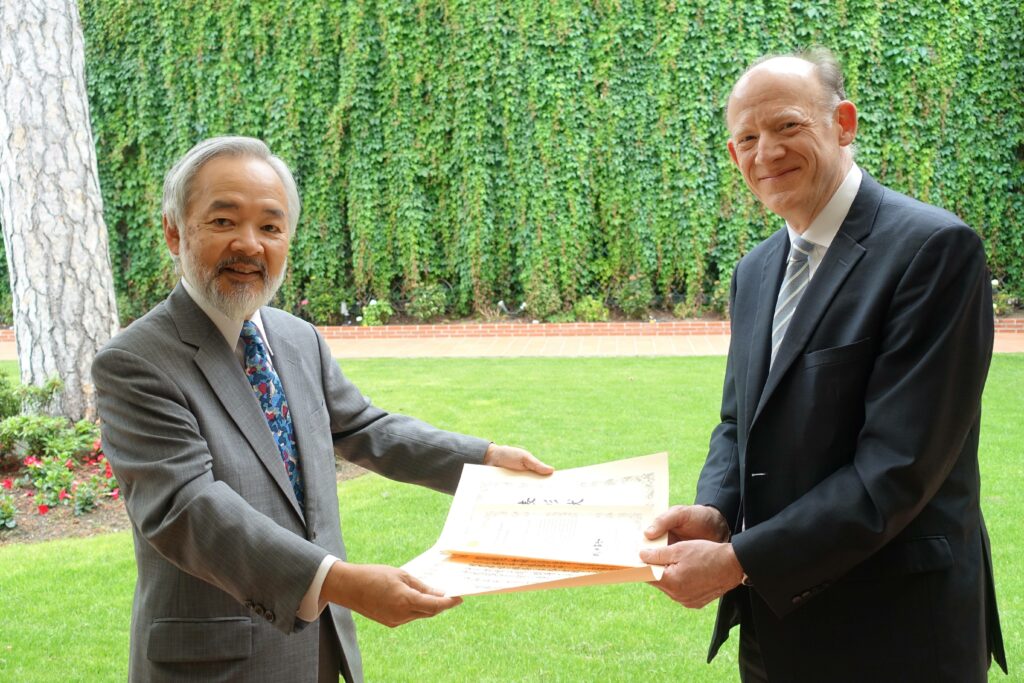 Andrew received the Minister's Award for Info-communications Promotion Month 2021. The Award was established in 1985 to publicly commend and promote distinguished accomplishments in the field of information and communication. Minister Takeda recognises Andrew's dedicated service in the important positions within the OECD, his contribution to strengthening the partnership between the OECD and Japan, and his achievements in inter-governmental standard-setting, including the OECD AI Principles.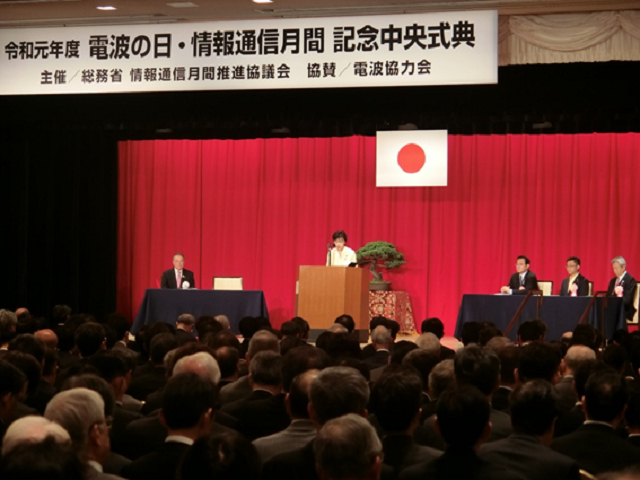 Japan was the first country that proposed a set of internationally shared guidelines on Artificial Intelligence (AI) at 2016 G7 ICT Minister's Meeting held in Takamatsu and it tasked the OECD to develop AI principles after the Ministerial meeting. Since the beginning, Japan has supported the OECD's work on AI, including the development of OECD AI Principles (adopted in May 2019) and the creation of OECD.AI Policy Observatory (launched in February 2020). OECD participated in the events organised by the Ministry of Internal Affairs and Communications (MIC-Japan) to inform policy makers and stakeholders. OECD supported the Japanese G20 Presidency in 2019 where G20 members agreed to adopt the G20 AI Principles, drawn from OECD AI Principles.
I have been privileged to have been engaged in digital policy issues since the advent of the public Internet up through the emergence of AI. Over this time, Japan has always been a leader on these issues at the OECD, the G7 and the G20, highlighted in the adoption of G20 AI Principles in 2019. Given this, I'm very honoured to receive this award from the Minister.

Words from Andrew Wyckoff upon receiving the Minister's Award
Recently, Andrew was invited to the "Global Forum on AI Network Society: Towards an AI-Ready Society" that was organised by MIC-Japan and virtually took place in March 2021 (click to see the overview of the event). Andrew presented a video lecture on "OECD work on Trustworthy AI and on the Value of Data" (click to see the video and presentation).
The Certificate of Commendation from Minister Takeda will be officially handed to Andrew from Ambassador Yoshifumi Okamura, the Permanent Representative of Japan to the OECD.
---
Sign up for OECD artificial intelligence newsletter
---