Government
How the OECD AI Policy Observatory has shaped Colombia and Latin America's approach to AI policy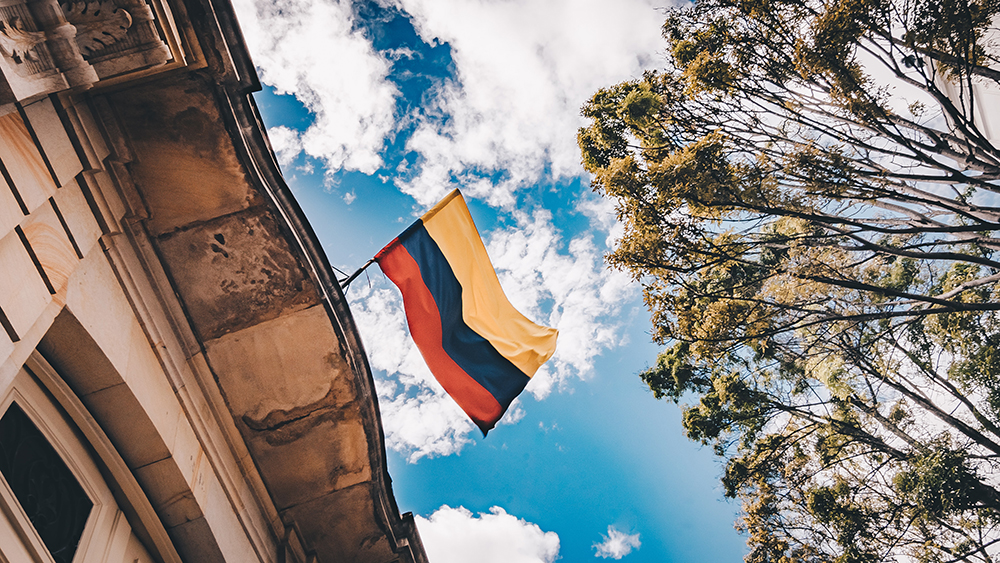 With no proper regulation in place to protect things like privacy and avoid inequality risks, AI can take countries by storm and be really harmful. One of my main professional objectives has been to help governments face the challenges related to AI.
I have always been interested in history. Before even considering going into AI, I was teaching the history of Roman law at a local university. However, my life took a turn when I had the opportunity to study abroad. My mentors and professors showed me that even though I came from a context where AI felt completely foreign, almost like science fiction, I could have a great impact if I focused on bringing AI to Colombia. My passion for history and the opportunity of going to grad school abroad allowed me to see that I was facing a historic moment and I wanted to help my country and my region to meet this challenge.
This led me to what I do now, which is helping regulators to prepare countries like Colombia, Chile, and Peru, and get ahead of the technology. From consulting to helping governments develop national AI strategies, to training public officials, I have put myself at the service of my country and neighbouring nations to help bridge the knowledge gap that keeps developing nations behind in topics like AI and emerging technologies. This preparation doesn't just create protection, it also creates fertile ground from which helpful innovations can grow and thrive.
As an affiliate of the Berkman Klein Center for Internet and Society at Harvard University, one of my main goals is to increase inclusivity in international dialogues on AI, which means providing information on initiatives from around the world. The first step in creating more inclusive conversations around these cutting edge topics is to increase people's understanding that each country's AI experience is unique. This includes the challenges posed by AI and how countries are looking to bolster innovation, and how they can improve.
With these two goals at the forefront during a year in which the Artificial Intelligence Policy Observatory was launched, I have found that this tool provides many benefits and advantages, which I will discuss. As I develop Colombia's national AI strategy, and while collaborating with the governments of Peru and Chile on similar tasks, I keep coming back to the Observatory. There are several reasons why it has become an essential part of my toolkit.
The AI Observatory can help improve team workflows
Having the AI Observatory has been crucial for Colombia's progress in terms of AI. Over the past few months, the Observatory has allowed Colombia and organisations such as the World Bank, Development Bank of Latin America (CAF), and IADB, to advance on several fronts.
Firstly, I was able to show the world Colombia's AI policy work, from the AI Ethics Framework to the creation of an AI Task Force within the government to implement our strategy. We have also been working to develop a regulatory agenda for AI in Colombia and the implementation of tools to promote the use of ethical AI in the public sector.
In the case of the AI Ethics Framework, having the OECD's AI Observatory made it a lot easier to show the Colombian government and the CAF that this project would make a real difference. As a result, I can proudly say that Colombia has become a leader in the development of trustworthy AI.  The AI Ethics Framework represents a turning point in Colombia's approach to AI because this is one of its first efforts to get ahead of the technology without hindering innovation.
For instance, the framework proposes a set of principles around privacy and transparency and provides a clear guide on how to measure and implement these principles. This has allowed regulators to have solid ground to stand on when making decisions about whether a new technology meets the ethical standards or not, which is the foundation of creating trustworthy AI. 
Colombia's AI strategy has international impact through the Observatory
The Observatory also allowed Colombia to have an international impact that would have been tough to achieve otherwise. In fact, Colombia's interest in developing an approach to ethical AI has had a ripple effect in Latin America. Countries like Peru, Chile, or Brazil have since prioritized ethics in their AI national strategies, a move that guarantees that AI ethics will remain a priority in Latin America. Beyond our region, countries in Central Europe have sought to know more about Colombia's approach to AI, something they became aware of through the Observatory.
The Observatory has been an essential tool for measuring our strategy against those of other countries, both in the LAC region and globally. Being able to compare our approach has been crucial for pinpointing which aspects of Colombian policies are innovative and ground-breaking, but also those that need more work.
When working in such an innovative, fast-moving arena, countries have to be able to show progress. For the teams of individuals who are creating and developing the strategies to achieve that progress, it is absolutely necessary to have a clear means for defining concrete goals, which the Observatory provides.
A tool for orchestrating across government offices
Many national entities that have been working to put Colombia on the map in terms of AI progress were moving into unfamiliar territory when developing our strategy. Quite naturally, each entity and individual had their own way of doing things, with their own goals, and their own ways of understanding progress. This is not to say that there was a misalignment within the government, but rather that because these entities were all working in separate realms, their way of addressing issues and challenges was adapted to their specific territory.
However, we all needed to work as one to be able to create competent regulations around AI. We all needed to speak the same language. By introducing the Observatory to the teams working on this project, I made sure that we did. This has allowed the government to make sure all stakeholders are rowing in the same direction and the entities working with AI and on AI development have found it easier to coordinate their work. Progress made through coordinated efforts can be reported in a complete and cohesive way.
The Observatory has opened up a catalogue of possibilities
Having the opportunity to develop the AI strategy and multiple pieces of policy for Colombia, to work on Peru's AI strategy, and to collaborate with the Chilean government, I have seen the profound benefits of being able to compare national progress rates and strategies. That is not to say that all countries are competing. Rather, having the ability to see what others are doing is a learning experience, understand what other models are out there, and how we can improve our own strategies.
It has also allowed countries to raise red flags. If a country is falling behind on a particular indicator or is not reporting any progress, the Observatory creates an opening for analysing the situation to find out why. These are questions that can be addressed accurately by using the data provided by the Observatory.
Even more impressively, I have witnessed how it has opened up a world of possibilities beyond what regulators initially imagine is possible in their country. It has proven to be a great source of creative inspiration for myself and for the teams I have collaborated with.
One experience that comes to mind is when I was working with the Peruvian government and their group of AI experts. We used the Observatory as a factor in every detail of the strategy we were building, and that was a big motivational factor for everyone in the (virtual) room. The chance of improving the country's position within the Observatory helped the team working on the AI regulation to prioritize its work, which ultimately led to a better product. Several times I said something along the lines of "imagine how awesome this would look in the Observatory",  and I would notice how their spirits rose, and how they were able to see the importance that this work had not only for Peru but for the world.
A source for internal motivation and peer learning in AI policy
In the year it has been active, the Observatory has rapidly become one of the most important sources of data and knowledge for AI governance. It has also become a platform for exchanging ideas and experiences, including analysing the main trends for building AI policy, ethics and governance issues. It facilitates comparability and analyses of these topics, which is essential for benchmarking.
For  Colombia, there is great value in being able to share a link to our dashboard on the Observatory, because all of our efforts are easily accessible and listed by a legitimate source. One of the consequences of this is that seeing the positive effects simply sharing a link can keep us wanting to do more. The reputability that comes with having a presence on this tool has pushed my collaborators and myself to commit to innovation, and to become regional leaders in AI, and, who knows, maybe one day global leaders.
But beyond this, having the Observatory has increased many actors' commitment to comply with established AI policies. For example, several entities in Colombia have begun to see complying with the initiatives that we report to the OECD as a commitment to the global community, and not just their country. Executive entities, such as the Presidency, the ministries, the National Planning Department, and others have started to meet periodically to discuss the reported initiatives. This has created a space for better collaboration that, quite frankly, did not exist in this way before, in part because of the difficulty to coordinate one meeting, let alone regular ones. Thanks to the Observatory and the momentum it has inspired, these entities are creating space for coordination.
A deep and meaningful impact on Latin American AI strategies
Without the Observatory, my work in Latin America would have been a lot more challenging. This resource has allowed countries in the region to connect around this topic, which has generated a domino effect of governments taking action in such an important matter. It is likely that Latin American countries would likely be working on their own if it weren't for the Observatory, with scattered goals that could lead to misalignment, more mistakes and no benchmarks for progress.
All of this has made the Observatory essential for those of us working on AI policy and governance around the world. OECD.AI has become a great platform to find innovative initiatives that are a product of each country's vision. In this way, Latin American countries do not approach the Observatory as a hub of ideas to figure out their next move, but rather as a tool for proposing innovative solutions to AI's challenges.
---
Sign up for OECD artificial intelligence newsletter
---
Accountability
International co-operation for trustworthy AI
Shaping an enabling policy environment for AI
AI ethics
Colombia
---