Government
Korea is leading an exemplary AI transition. Here's how.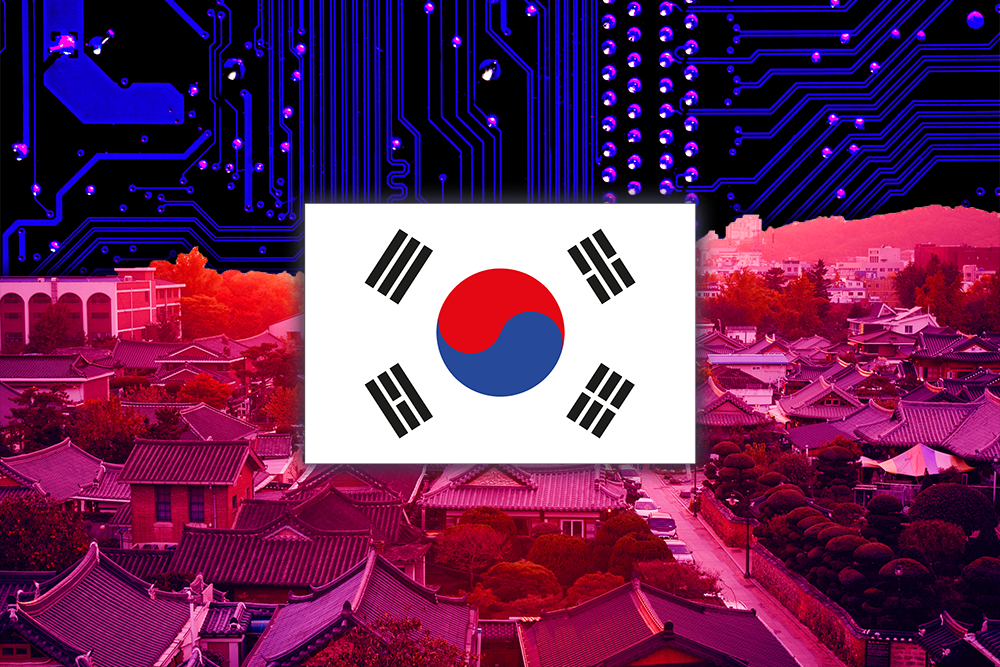 AI has emerged as a key technology and innovation driver that has fundamentally changed industries and lives. To steer AI to become a key driver of the fourth industrial revolution, Korea developed a strategy for artificial intelligence in December 2019 not long after helping to negotiate the OECD AI Principles. Then, to overcome COVID-19, a recession and accelerate the digital transformation, in July 2020 Korea launched the Digital New Deal with a digital ecosystem that includes a data dam and other products. Korea's digital strategies are closely related to the OECD AI Principles and their five policy recommendations.
A strong digital ecosystem with a digital dam and AI hub
Korea first committed to strengthening its digital ecosystem through data and products. This effort aims to stimulate all stages of the data lifecycle and address the shortage of data in the public sector, from data accumulation to data use. A key part of Korea's solution to this challenge will be to create a data dam by acquiring high-quality data for AI training and making public data accessible.
Korea will also facilitate use of the acquired data by establishing an AI hub to provide companies and researchers with AI training data from the dam and cloud-based high-performance computing. The ecosystem will include big data platforms to produce and manage data, especially for sectors such as finance and healthcare.  Korea has also provided AI-vouchers to SMEs and start-ups that need AI-powered products or services. Using the vouchers, the beneficiary companies can purchase necessary AI solutions from AI-solution suppliers.
Korea will promote AI adoption by using the large volume of data housed in the public sector to support the development of AI services. For example, the Korean government is providing companies with experimental labs equipped with the data, computing power and memory to support medical imagery analysis to improve the quality of medical services in the military or to facilitate the COVID-19 epidemiological investigation.
A policy environment that enables AI
While creating a robust technical infrastructure, Korea is also fostering an enabling policy environment for AI. Just in 2020, Korea amended its three main privacy laws to promote data use. It also enacted a framework act on intelligent informatization to foster an enabling environment for AI use. This is all part of Korea's roadmap for revamping laws, systems and regulations and access guidelines for AI.

Education and training to prepare the workforce for AI
Korea is carrying out educational and training programmes with the aim of building human capacity and preparing for labour market transformations. AI talent is being nurtured to build human capacity through measures such as increasing the number of AI graduate schools and operating short-term intensive educational programmes like the Innovation Academy. In addition, Korea is providing all citizens with basic education programmes for improving AI skills by operating software schools and AI-oriented schools and making online education content available. This will help citizens boost their capabilities to adapt to emerging technologies in response to labour market transformation.
Research and development in AI
Korea is investing to develop AI semiconductors for core Processing In Memory  (PIM) and a Neural Processing Unit (NPU) in cooperation with the private sector and universities.
Korea is also working to secure next-generation AI technologies that have explainable decision-making processes and AI that can be trained with a small amount of data and AI with applied learning.
Korea is among the most AI-ready countries
Korea has been proactive in international cooperation for developing trustworthy AI. In May 2019, as Vice-Chair of the OECD Meeting of Council at Ministerial Level (MCM), Korea contributed to the development of the OECD AI Principles to impose social responsibility for AI. Korea was also involved in developing UNESCO's Recommendations on the Ethics of AI, adopted in late 2021. Korea also hosted the Asia and the Pacific Region Consultation on the Ethics of AI to solicit stakeholder feedback in the region.
Thanks to Korea's proactive policy implementations and the government's AI readiness in 2020, lauded by Oxford Insight, Korea ranked as seventh out of 120 countries, which is up nineteen places from the previous year. The implementation of Korea's national strategy for artificial intelligence and the Digital New Deal seem to have had a positive impact on Korea's upward climb in the ranking.
The OECD is an excellent platform for finding the right regulatory balance
The OECD is providing a great platform where states can share cases and best practices of AI policies that can be used for benchmarking to deal with global challenges that governments face together. Korea is very supportive of the OECD's AI activities, including the OECD.AI platform and the AI Principles themselves.
Looking forward, the most important issue for international cooperation on AI will be regulatory frameworks for AI, including self-regulation. Next of course would be implementation and enforcement mechanisms. Regulations that insufficiently take into account technological developments could cause heavy compliance burdens for SMEs and ultimately hinder innovation. This is something for individual countries and the international community as a whole will have to keep in mind. Regulatory divergence could lead to market fragmentation, which in turn could create obstacles to free trade and substantially decrease benefits for all parties involved. Our countries must focus on establishing trust in AI and discuss both the good and the bad on an international level, and it is important for all of the interested parties to be involved in establishing trust. International partners must continue discussing the amount and the kinds of governance mechanisms required to ensure that AI acquires the right level of trust, and Korea hopes to see the OECD play a key role in those discussions.
---
Sign up for OECD artificial intelligence newsletter
---
Building human capacity and preparing for labour market transformation
Fostering a digital ecosystem for AI
Human-centred values and fairness
Inclusive growth, sustainable development and well-being
International co-operation for trustworthy AI
Investing in AI research and development
Shaping an enabling policy environment for AI
AI Diffusion
AI ethics
AI Productivity
Innovation
Labour Markets
overview
Skills
WIPS
Korea
---