Government
Singapore: The future of work in the age of AI
It's been a year since Singapore launched a suite of AI governance initiatives at the World Economic Forum Annual Meeting in Davos 2020. In my previous post, I shared how these initiatives are part of Singapore's multi-stakeholder approach to facilitate innovation and build societal trust. The centrepiece of our first slate of initiatives is the Model AI Governance Framework that any government or organisation can use for guidance.
In the past year, more organisations around the world have come forward to share how they have adopted the practices outlined in the Model AI Governance Framework. We have collated these into Volume 2 of the Compendium of Use Cases. This new volume showcases how the city of Darwin in Australia, Google, Microsoft and Taiger, a Singapore-based AI company, have implemented the practices detailed in Singapore's Model AI Governance Framework. Volume 2 also illustrates how AI Singapore implemented the Model Framework as part of its 100 Experiments initiative, with partners such as IBM, RenalTeam, Sompo Holdings Asia and VersaFleet. Their contributions demonstrate the continued relevance and practicality of our framework.
Some of our recent AI initiatives focus on managing human capital development in the age of AI and are consistent with guidance in the OECD AI Principle on human capacity and preparing for labour market transformation.
A task-based approach to redesigning jobs in the age of AI
Businesses can implement AI technologies in a way that helps employees to thrive. One way is to study the direct impact of AI on how tasks are carried out in a given job. After analysing the tasks where AI automation or augmentation make sense, employers can help employees to develop the requisite skills they need to use AI effectively. This will enhance their productivity and empower them to take on higher-value tasks.
To advance this goal, we collaborated with the Lee Kuan Yew Centre for Innovative Cities, Singapore University of Technology and Design (LKYCIC, SUTD to develop a guide to help make that kind of empowerment happen. Launched at the inaugural Global Partnership on AI (GPAI) Summit in December 2020, the guide seeks to help organisations manage AI's impact on employees by outlining practical job redesign steps in four areas:
Transforming jobs – Assess the impact of AI on tasks, including whether each specific task in a job can be automated or augmented by AI or remain in human hands, and decide which jobs can be transformed within an appropriate time frame.
Charting clear pathways between jobs – Chart task pathways between jobs within an organisation and identify the tasks employees would need to learn to perform in order to transition from one job to another.
Clearing barriers to digital transformation – Suggest ways to address potential challenges and support employees when implementing AI.
Enabling effective communication between employers and employees – Build a shared understanding within the organisation of "why", "what", and "how" AI will augment human capabilities and empower employees in their career.
The guide also encourages organisations to take a human-centric and practical approach to manage the impact of AI adoption by investing in redesigning jobs and reskilling employees. It will help organisations understand how existing job roles can be redesigned to harness the potential of AI so that the value of their employees' work is increased. For example, while AI can replace humans for certain tasks, it allows humans to take on higher value cognitive tasks, such as supervising and reviewing the AI outputs.
Norton Rose Fulbright (NRF), an international law firm, presents an example. The firm shared how it used AI chatbots to augment its lawyers in the guide. Its AI chatbots are able to sift through data and address queries, providing NRF's lawyers and their clients with answers to more routine and straightforward questions. This allows lawyers to spend more time providing advice on complex legal issues that the chatbot is unable to address.
We firmly believe that this guide will assist enterprises moving to adopt AI to optimise its benefits and manage transformation through job redesign.
Initiatives to develop AI manpower and enhance employability
Good analytics about AI's impact on workers at task level is key for job redesign. It is just as important to have a good vision of workers' skills to understand the capabilities they will need to acquire to take on AI roles and to stay resilient. As part of Singapore's National AI Strategy to increase the quantity and quality of our AI workforce in the long term, the country has launched manpower development initiatives such as the TechSkills Accelerator (TeSA.)
Led by public agencies in collaboration with industry partners and hiring employers, TeSA offers support to both ICT and non-ICT professionals to upgrade and acquire in demand skills and domain knowledge in areas such as AI/machine learning and data science. This helps them stay competitive in a fast-moving digital landscape. For example, TeSA's Company-Led Training (CLT) programme aims to accelerate professional development for fresh and mid-career professionals through on-the-job training.
Since April 2016, TeSA placed over 8,000 Singaporeans into good ICT jobs, including AI-related roles. One  person who benefitted from the TeSA programme is Mr Kevin Lee, a former senior executive in sales and marketing at several leading technology MNCs. After nine months of deep skilling with AI Singapore, he is now an AI consultant, helping organisations figure out how best to use AI and machine learning technologies.  
Complementing TeSA is AI Singapore's AI Apprenticeship programme, which helps professionals deepen their AI and machine learning skills. Part of the curriculum provides participants with the opportunity to develop a Minimum Viable AI Model for a real-work industry project.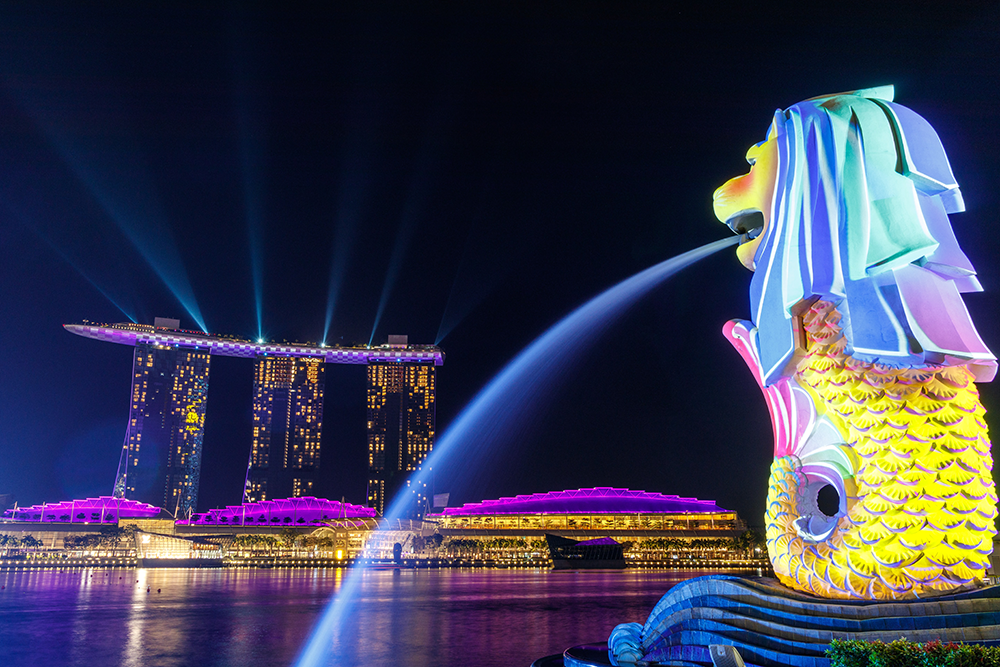 Singapore's new tools
As AI continues to evolve and become more ubiquitous, we want to support businesses in deploying AI responsibly. In this regard, we have also built upon our earlier initiatives.
The AI Ethics and Governance Body of Knowledge, BoK
To realise our goal of nurturing a strong pipeline of AI talent in Singapore, IMDA supported the Singapore Computer Society's efforts to develop an AI Ethics and Governance Body of Knowledge (BoK), which launched in October 2020. Based on the Model AI Governance Framework, this BoK will form the basis of training and certification programmes for professionals. The Nanyang Technological University of Singapore (NTU), for example, will incorporate this BoK into a Mini-Masters in AI and AI Ethics. This programme will become an alternative learning pathway for individuals to build their micro-credentials or boost their career prospects through continuing education and training. An important aspect of this is to constitute a pool of AI governance experts who can help organisations implement responsible AI and provide independent peer assessments.
IMDA also has a Singapore Digital Scholarships to support further learning in AI at a masters or PhD level for industry professionals in "infocomm" media studies. The scholarship also encourages scholars to deepen their skills through courses and certifications outside of their school curricula. Overseas internships are also part of part of the programme, to broaden scholars' perspectives and to gain valuable knowledge.  
We firmly believe that our suite of programs will grow a workforce with the right AI and ethics competencies for the new digital economy and develop trusted AI-based products and services.
Lifelong learning can equip our citizens with AI skills
Besides enabling our workforce to be confident users of AI, our citizens should also have the opportunity to thrive in the digital age. To this end, Singapore has developed a variety of programmes to engage both the young and old in the use and development of AI.
To expose youth to AI and AI-related issues, IMDA partnered with the Ministry of Education to develop the "Code for Fun" enrichment programme for primary and secondary schools. This programme facilitates the exposure to and appreciation for core computational thinking and coding concepts, using tools such as simple block-based programming and robotic kits. It also teaches students key AI-related concepts through hands-on activities on use cases covering machine learning, data sets and AI ethics.
AI Singapore has also introduced a suite of educational and training programmes to cater to different segments of the population, such as AI for Everyone, AI for Kids and AI for Students. For example, AI for Everyone is a 3-hour workshop that introduces modern AI technologies and applications to participants of all backgrounds. Participants can also learn how to identify opportunities and potential use cases at work and daily lives, and build a simple AI model with online tools.
The above are all part of our efforts to develop AI-ready individuals at all levels of society.
Developing a Singaporean culture of AI innovation
Singapore also hopes to nurture a culture of innovation by encouraging our young to tinker with technologies. As part of supporting this vision, the IMDA Lab on Wheels programme introduces AI and other emerging technologies by bringing technology-interactive showcases to schools and the community. For example, the AI-themed bus takes on an "escape room" challenge concept to help demystify and showcase different AI technologies such as image recognition and natural language processing. This enables the exploration of technologies in ways that are fun and engaging for students. The Lab on Wheels also engages self-help groups and special education schools such as the Chinese Development Assistance Council and the Movement for the Intellectually Disabled of Singapore through customised workshops and activities.
Adapting policies to AI and the future of work continues
Building human capacity and preparing for the future of work will be important for the next round of growth. We look forward to working with like-minded stakeholders on AI governance issues to build a sustainable and trusted AI environment that benefits all.
This blog post and video were produced by Singapore's Personal Data Protection Commission (PDPC) and the Infocomm Media Development Authority (IMDA). For their contributions, we would like to thank: Yeong Zee Kin (IMDA & PDPC), Wen Rui Tan (PDPC), Sang Hao Chung (PDPC) and Larissa Lim (IMDA).
---
Sign up for OECD artificial intelligence newsletter
---
Building human capacity and preparing for labour market transformation
Fostering a digital ecosystem for AI
Human-centred values and fairness
Inclusive growth, sustainable development and well-being
International co-operation for trustworthy AI
Investing in AI research and development
Robustness, security and safety
Shaping an enabling policy environment for AI
Transparency and explainability
Digital economy
AI Diffusion
AI ethics
Future of work
Labour Markets
Skills
Singapore
---