Government
Brazil's path to responsible AI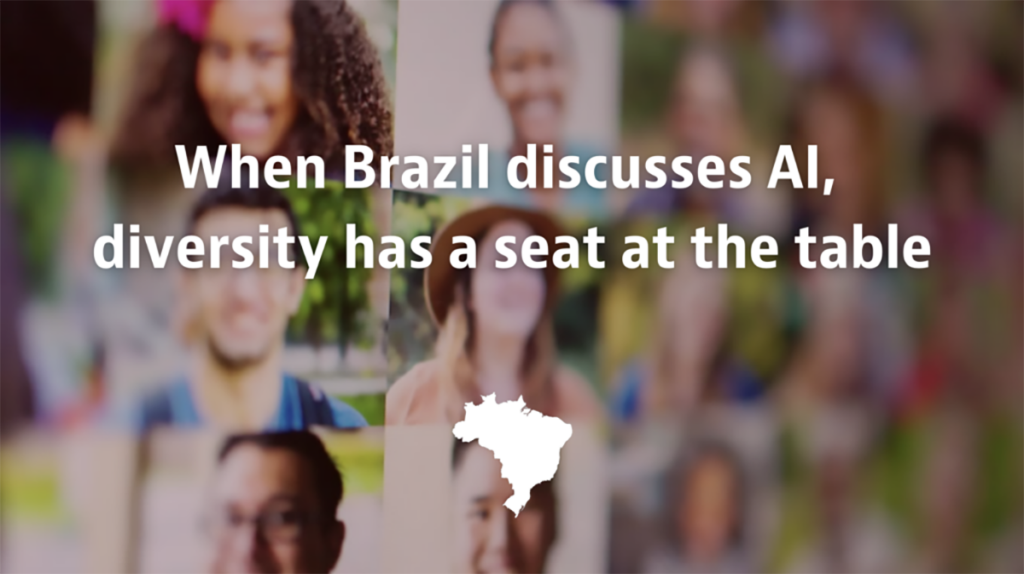 Recent initiatives in Brazil lead to a robust ecosystem for the responsible development of AI
AI has become ubiquitous and pervasive, bringing opportunities for economic productivity and unprecedented challenges for societies, especially those related to the workforce and algorithmic biases. To cope with the fast deployment of this technology, Brazil has made strides to improve its digital ecosystem to incentivise AI innovation balancing with regulatory measures.
Brazil is putting forward national guidelines and initiatives that boost relevant human and physical infrastructures, as well as actively engaging in international discussions pertaining to best practices in AI.
As AI moves to fundamentally and profoundly transform society, Brazil, as a voice from the Global South, contributes its perspectives to a human-centred, inclusive, development-oriented, responsible and ethical approach to AI, with the fundamental aim of improving people's lives and bridging the digital divide.
The Brazilian National Strategy for Artificial Intelligence, EBIA
In April 2021, the Brazilian government launched the National Strategy for Artificial Intelligence – EBIA in its Portuguese acronym – which leverages the country's strengths in technology, innovation, and entrepreneurship to address Brazil's challenges and create new opportunities for citizens in the innovation ecosystem. The EBIA is based on the five principles defined by the OECD AI Principles, namely: (i) inclusive growth, sustainable development, and well-being; (ii) values centred on human beings and equity; (iii) transparency and explainability; (iv) robustness, security and protection; and (v) accountability.
The Brazilian government is committed to the equitable and sustainable distribution of AI's benefits across society. To these ends, many AI initiatives started and supported by the Brazilian government focus on 9 (nine) axes presented in the strategy:
Legislation, regulation and ethical use;
AI governance;
International aspects;
Qualifications for a digital future (Education);
Workforce and training;
Research, Development, Innovation and Entrepreneurship;
Application in the productive sectors;
Application in the public sector;
Public security.
While the first three axes are transversal and define actions that apply to all the others, the other six are vertical, focusing on issues related to specific sectors. Overall, the EBIA presents 73 (seventy-three) strategic actions.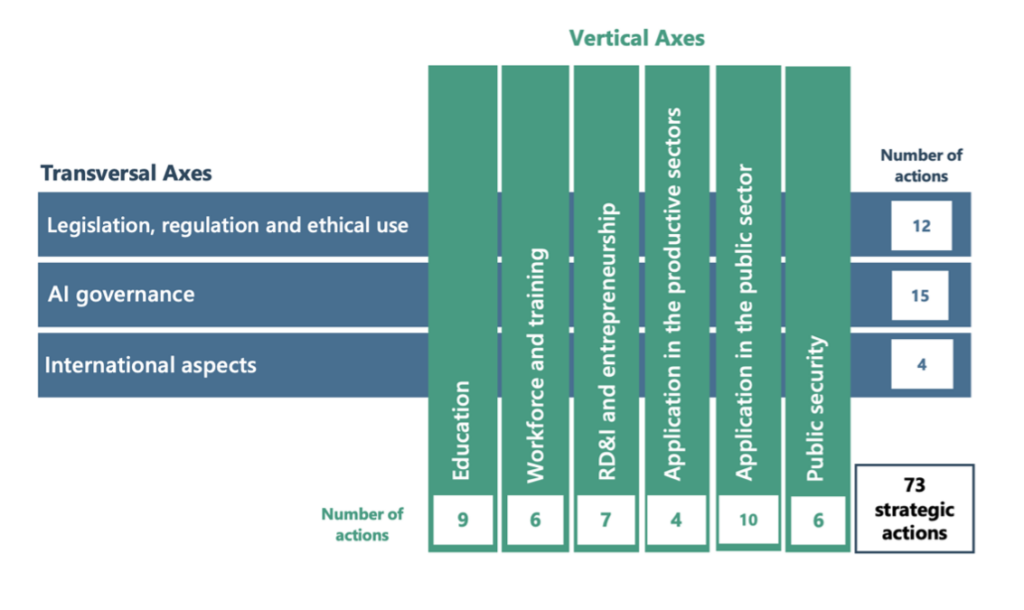 It's worth highlighting some of the achievements made since the EBIA's release. Brazil established 6 applied centres for AI (CPA) in the areas of smart cities, agriculture, Industry 4.0 and health. There were already pre-existing AI-focused establishments, including the Center for AI (C4AI) and the Brazilian Association of Research and Industrial Innovation Network of Digital Technologies and Innovation (Embrapii's Network)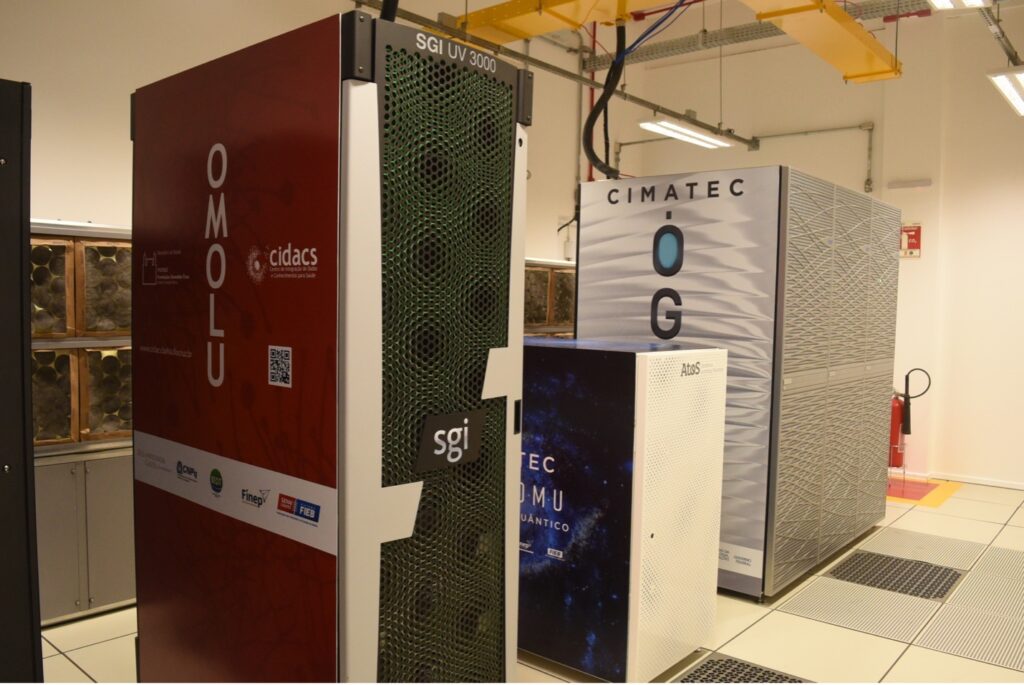 Other relevant initiatives include grants to startups and education programs, such as the "The future of work, work of the future" program, which aims to qualify the current workforce in all levels of education, from elementary to postgraduate level. Some of the fields of knowledge promoted by this program are data science, cybersecurity, the Internet of Things (IoT), cloud computing and robotics.
With these initiatives underway, Brazil is strengthening its position in AI technology to face national challenges, such as strengthening the skills of its critical mass, in terms of human and physical capabilities, to fully and competitively embrace AI-enabled transformation.  
To make this scenario possible, Brazil has committed to regulating AI and to global cooperation to promote trustworthy AI principles. This includes participation in Global Partnership on Artificial Intelligence – GPAI – and other relevant international fora.
Today, the Brazilian National Congress is debating proposed AI legislation that is similar to what has been happening in other regions and countries like the European Union and the United States.

The Brazilian AI Bill
Since 2019, some bills have circulated in the Brazilian National Congress to regulate AI systems. Bills nº 5.051/2019 and nº 872/2021 were laid before the Chamber of Deputies. Bill nº 21/2020 was laid before the Federal Senate (Brazil has a bicameral legislature, and the Bills may be laid before any of the houses. The house before which the Bill is laid is the initiating house, and the other works as the revising house).
The pandemic limited public debate on these bills, but at the beginning of 2022, the Chamber of Deputies approved Bill nº 21/2020, and it reached the Federal Senate, where it was attached to the Bills mentioned above. At that moment, the Higher House decided to compose a Commission of Legal Experts to prepare an alternative Bill on AI. The commission is named CJSUBIA and comprises 18 members with recognised expertise in technology law and regulation.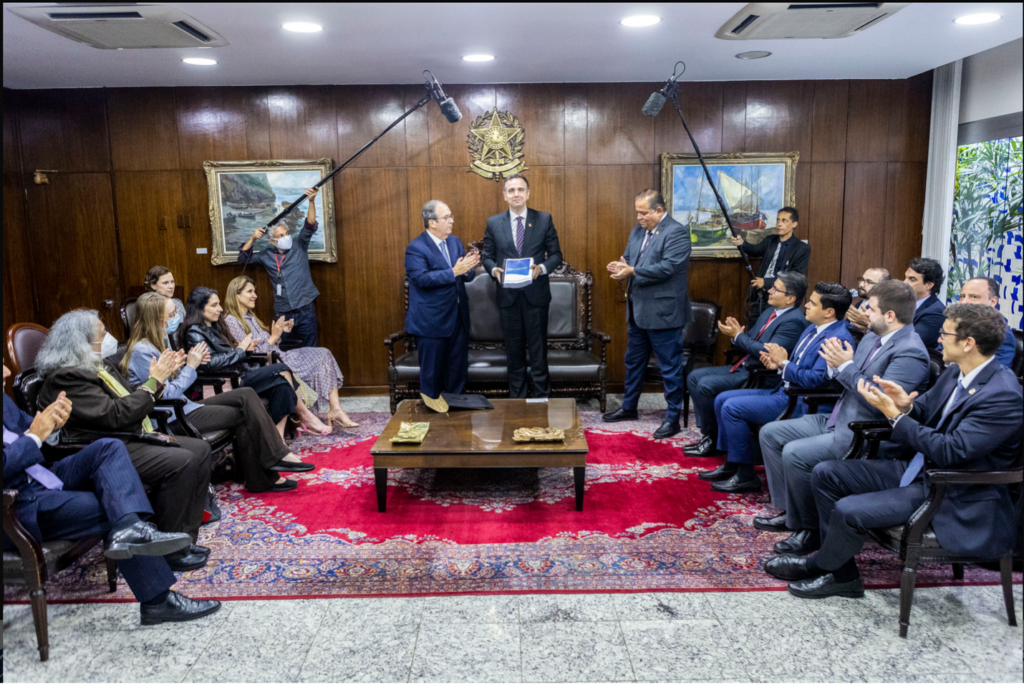 One of the first efforts of CJSUBIA was to hold a series of public hearings in April and May 2022, which brought together more than 50 (fifty) specialists, with a total of more than 30 (thirty) hours of debate. These public hearings had a multistakeholder format, with representatives from different groups, such as public authorities, the business sector, civil society, and the scientific-academic community. The commission sought to meet diversity criteria, respecting gender parity and racial and regional diversity. The hearings had four main axes: (i) concepts, understanding, and classification of artificial intelligence; (ii) impacts of artificial intelligence; (iii) rights and duties; (iv) accountability, governance, and supervision. In June 2022, CJSUBIA organised an international seminar to hear the opinion of experts from all over the globe to debate similar topics.
After that, the group of experts conducted six months of research into a broad overview of similar legislations and initiatives under development in 31 OECD countries and an analysis of the discussions held. The result was a 900 pages-long report published in December 2022, including a draft of an alternative bill.
CJSUBIA's report resulted in the proposal, in May 2023, of Bill nº 2.338/2023, by the President of the Federal Senate, which substitutes former Bill nº 21/2020.  The new bill will be presented before the Science, Technology and Innovation Committee of the Federal Senate. If approved in the Committee, the Bill nº 2.338/2023 will be submitted to the Plenary of the Higher House and, finally, to the Chamber of Deputies.
The following aspects are highlights of Bill nº 2.338/2023:
Human rights-oriented approach
Bill nº 2.338/2023 proposes rights for the people affected by AI systems, such as the right to preliminary information for individual interactions with AI systems; the right to an explanation about the decision, recommendation or prediction from AI systems; the right to non-discrimination and correction of discriminatory biases, be they direct, indirect, illegal or abusive; and the right to privacy and protection of personal data, in terms of the relevant legislation. All these rights are further detailed in specific provisions.
Risk classification of AI systems
Bill nº 2.338/2023 proposes three levels of risk for AI systems, which are similar to the European Union AI Act: (i) excessive risk, in which the use is prohibited; (ii) high risk; and (iii) non-high risk. Before deploying or using the AI system, it shall pass a preliminary self-assessment analysis conducted by the AI provider to classify its risk level.
AI Governance and risk-based-approach
Independently of its risk level, every AI system must implement a governance structure which includes transparency and security measures. High-risk AI systems must also include: (i) technical documentation with several characteristics of the system; (ii) log registers; (iii) reliability tests; (iv) discriminatory biases mitigation measures; and (v) technical explainability measures.
Other AI governance mechanisms proposed in Bill nº 2.338/2023 are:
Required safeguards so that human supervision of high-risk AI systems is not a rubber-stamp oversight; 
Specific governance measures for public administrations when developing, procuring and contracting high-risk AI systems;
Elaboration of Algorithmic Impact Assessments (AIA) before deploying high-risk AI systems. The precautionary principle must be considered in the AIA by considering incipient, incomplete, or speculative evidence whenever the high-risk AI system could potentially generate irreversible or difficult-to-reverse impacts.
Supervisory authority
The text assigns powers to a supervisory authority, even though it does not explicitly identify which one. Instead, it is up to the Executive Branch to designate which public body will hold this important role. This authority will have several competencies, including the power to regulate and enforce future legislation and other related norms and to promote the implementation of the National AI Strategy (EBIA).
Also, Bill nº 2.338/2023 acknowledges that, due to the intersectoral characteristic of AI systems, it is imperative that the AI supervisory authority, while assuming a central role in the oversight of AI systems, is also able to coordinate its activities with other sectoral authorities which may also regulate some issues on AI in their specific sectors.
Other relevant provisions
Other provisions in Bill nº 2.338/2023 include rules for (i) civil liability; (ii) codes of best practices; (iii) notification of AI incidents; (iv) administrative sanctions; (v) fostering of innovation by promoting regulatory sandboxes and creating copyright exceptions for data mining processes; (vi) the creation of an open public database of high-risk AI systems to be held by the AI supervisory authority which contains public documents on AIA, while respecting trade secrets. 
The OECD and interoperability at the heart of Brazil's AI regulation
While it may still be early to conclude what the final version of Brazil's AI legislation will look like, the ongoing efforts in the Congress, as well as in the other public bodies which are implementing the Brazilian National AI Strategy, show an important alignment with the OECD Recommendations and other relevant international documents. These initiatives are paving the way for the country's development and use of responsible and trustworthy AI.
---
Sign up for OECD artificial intelligence newsletter
---
Building human capacity and preparing for labour market transformation
Fostering a digital ecosystem for AI
Human-centred values and fairness
Inclusive growth, sustainable development and well-being
International co-operation for trustworthy AI
Investing in AI research and development
Robustness, security and safety
Shaping an enabling policy environment for AI
Education
Employment
Industry & entrepreneurship
Innovation
Science & technology
AI Productivity
Labour Markets
Skills
WIPS
---