Programme OECD.AI sur le Travail, l'Innovation, la Productivité et les Compétences
The OECD programme on AI in Work, Innovation, Productivity and Skills (AI-WIPS) - with the support of Germany – analyses the impact of AI on the labour market, skills and social policy.
AI diffusion
AI's impacts on productivity, growth, labour markets and society depend on the speed of development and diffusion of AI technologies. There are significant differences across firms, industries and countries in the adoption of AI, and some evidence suggests that take-up overall is slower than widely believed. Better understanding the many impacts of AI, when they might occurs, and the policies and other conditions that affect the diffusion process, is crucial to shaping appropriate policy.
OECD work on this topic focuses on:
Business surveys of AI diffusion, including methodological challenges in survey design;
The opportunities for new policy-relevant survey work;
The challenges and enablers of AI adoption in firms;
Policies to facilitate AI diffusion in the business sector; and,
The skills bundles needed to work with AI.
Vidéos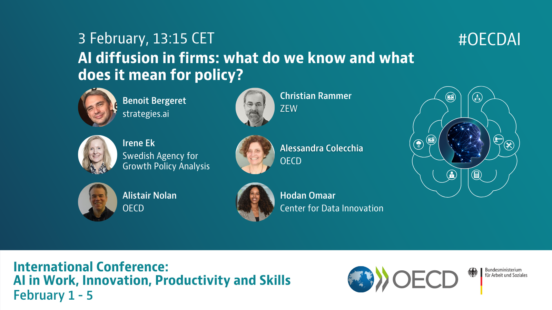 AI diffusion in firms: what do we know and what does it mean for policy?​
–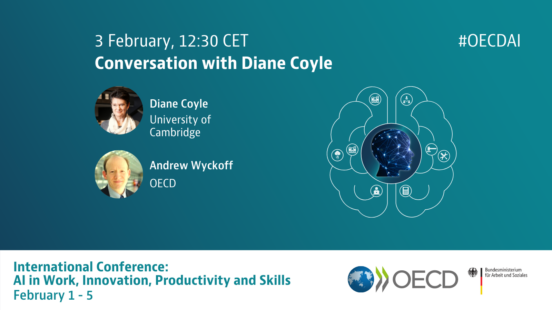 Conversation with Diane Coyle
–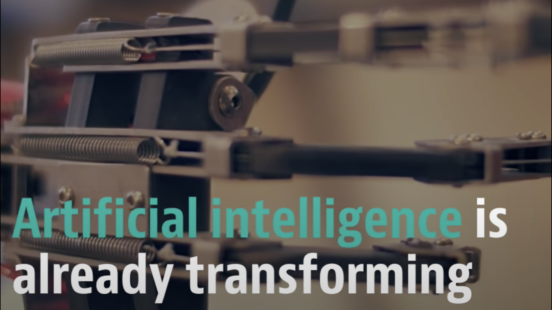 Artificial intelligence is already transforming your life
–
AI adoption in industry and a new firm survey
–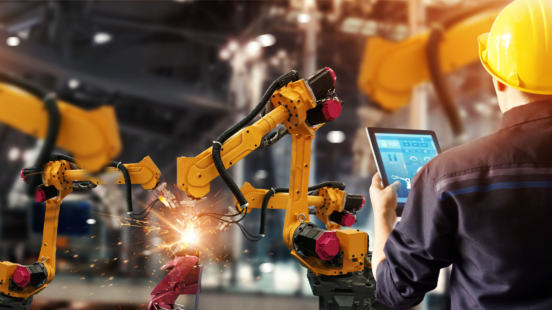 AI, productivity, and diffusion
–