Programme OECD.AI sur le Travail, l'Innovation, la Productivité et les Compétences
The OECD programme on AI in Work, Innovation, Productivity and Skills (AI-WIPS) - with the support of Germany – analyses the impact of AI on the labour market, skills and social policy.
Skills
AI is increasingly changing the type of tasks performed in most jobs, thereby increasing the potential for automation and digitalisation. Assessing this potential effect on jobs is crucial for countries, employers and individuals to prepare for the changes ahead, particularly through regular provision of and participation in learning activities throughout working lives.
The rise of AI is also contributing to job creation in new occupations, particularly among specialised professionals in AI-related fields. These jobs require a mix of very specific knowledge along with transversal skills such as leadership, communication and teamwork skills, required for the expanding number of opportunities for ICT-enabled collaborative work.
Moreover, some technological developments can change how people learn. Technologies and tools using AI are particularly promising in this respect. AI can contribute to training along several dimensions: identifying skill gaps, raising aspirations, matching to available training, personalising content and assessment and innovative delivery.
OECD work on this topic focuses on:
Changes in the risk of job automation as a result of progress in AI and robotics and changes in task composition
Exploring skills needs in AI-related occupations
The use of AI in training
Vidéos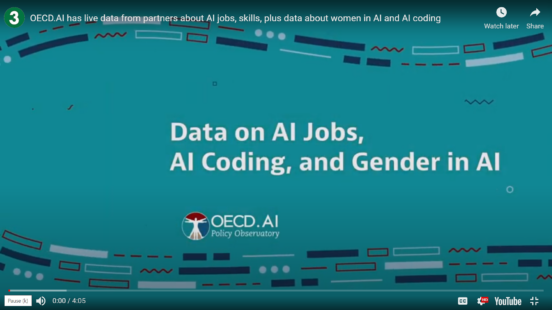 OECD.AI live data about AI jobs and skills and more
–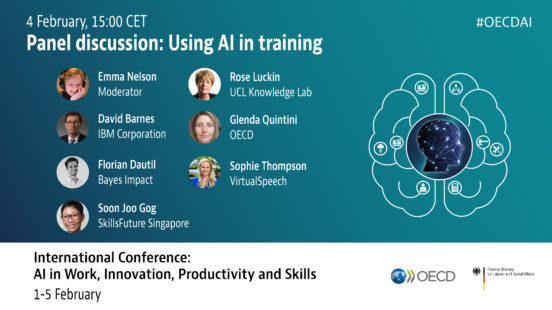 Using AI in training
–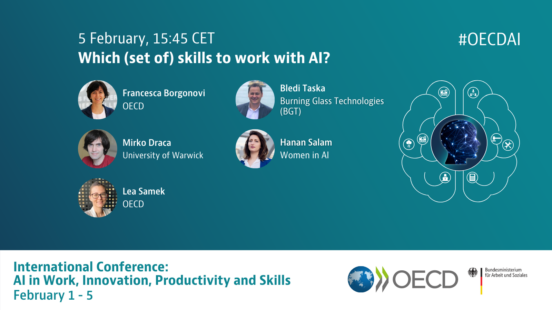 Which (set of) skills to work with AI?
–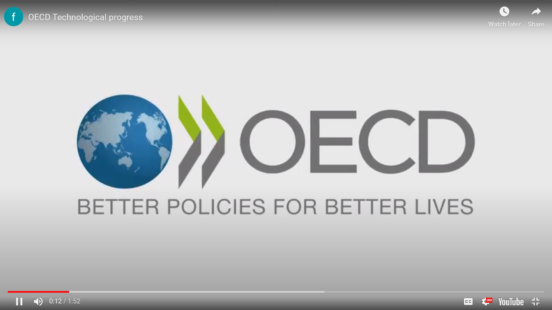 New skills at work
–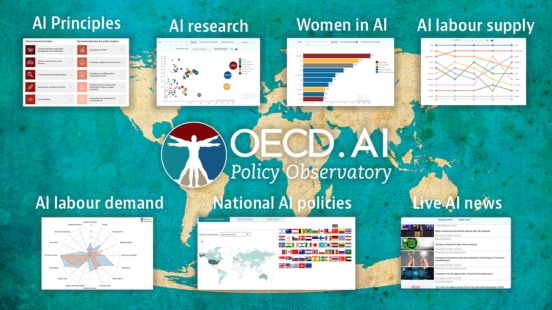 Informing AI policy: Data in education, jobs, software development and more
–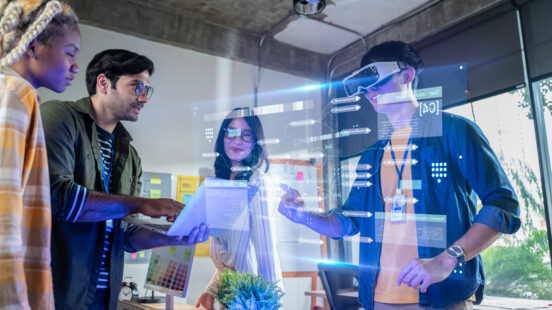 Training for AI adoption in enterprises
–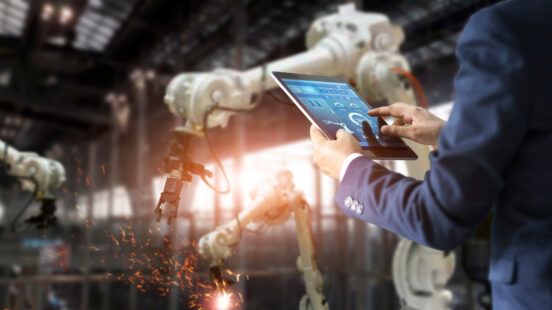 Conversation with Daron Acemoglu on AI, automation and skills
–